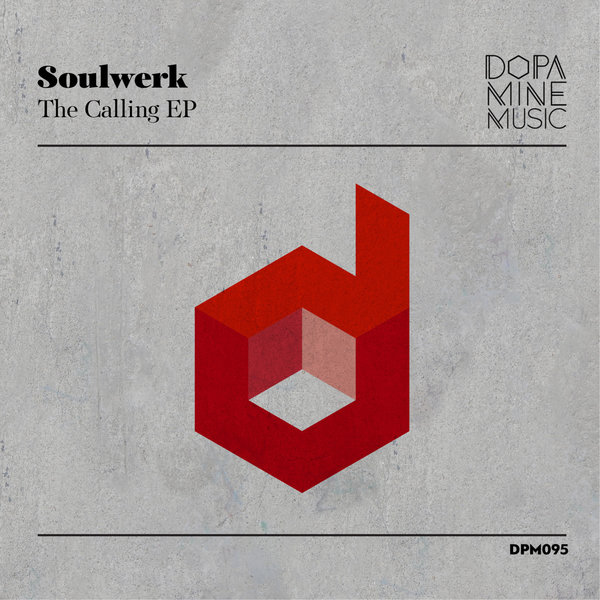 The latest release from Nikko.Z's Dopamine Music welcomes Soulwerk back to the label for his debut EP. The Spanish artist made his debut on the Greek imprint in February of 2015 with a remix of 'Nothing Is What It Seems' by EANP. September of 2016 then saw Soulwerk return for a remix of 'I'm In' by Ezequiel Arias. Both well received and on the cutting edge, they paved the way for future releases on Beatfreak Recordings, Movement Recordings and Proton Music. Now making a long overdue return to Dopamine Music, Soulwerk presents his 'The Calling' EP.
Beginning with the title and showcase piece 'The Calling' you get an immediate sense of intrigue. Following a mesmerizing intro comes powerful kicks, fragmented vocals and chugging rhythmic concepts. It's deep, pulsating framework is perfectly contoured, adorned with percussive flurries, organic stabs and subtle shades and tones. Expanding the narrative further is an introspective break, complete with icy pads and panning motifs, it's a consciousness expanding interlude, perfectly setting up an ethereal finale.
Continuing the deep, quirky ethos of the EP is the equally brilliant 'The Audionaut'. Mysterious and mystical from the outset, the piece flows through dubby themes, alien-like vocal edits and haunting atmospheres, before warm overlays entice the narrative with emotive moments. Flawlessly tailored for a late night dance floor it sits as a perfect complement to 'The Calling', rounding out two stunning creations from Soulwerk, who appears to be on the cusp of bigger things as his creative prowess grows.

Words by Release Promo.
Artwork by Dimitrios Papanikos.
Distributed by Proton.