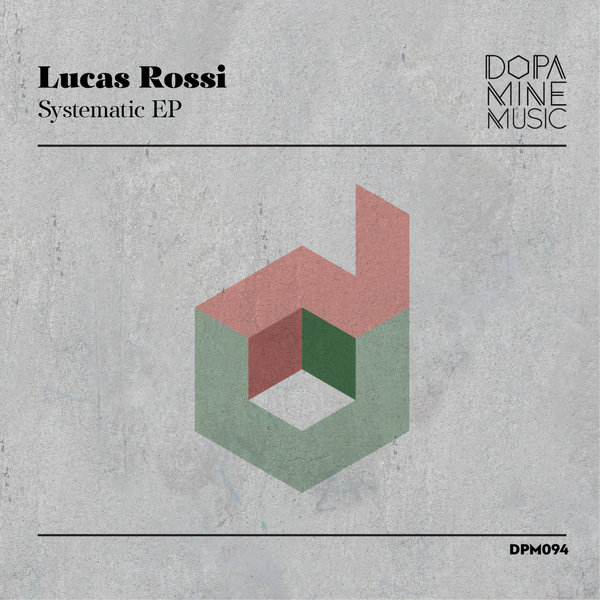 The latest release from Nikko.Z's Dopamine Music welcomes Lucas Rossi back to the label for his debut EP. The Argentinean artist first appeared on the Greek imprint in May of last year with a well received remix of 'Vision' by Nicolas Ruiz. With a discography that includes releases on Nick Warren's The Soundgarden and Antrim's Or Two Strangers, the Hernan Cattaneo favourite now returns to Dopamine for his debut EP entitled 'Systematic'.
Spread across four tracks it's the enchanting vibes of the title selection which opens the EP. Tastefully tranquil and delightfully deep, it's a rhythmic journey for the heart and mind. Warm groves, fragmented vocals and an array of timeless melodic themes unite across this near nine minute journey, with the main break perhaps being the ultimate heart stealing moment. The groovy ethos the EP continues on second cut 'Dynamo'. The rhythmic factor is high on this one as mounds of bass undulate while neatly tailored percussion and acidic hooks fill in the framework. Shimmering overlays add depth and emotion as the first act evolves, before a spaced out break and distinctive vocal narrative seal it's dramatic appeal.
At the halfway point of the EP comes 'Kaleidoscope', once again relying on powerful rhythms, it's chuggy groove is immediately infectious, while a strong percussive complement adds immense drive. The break brings a more poignant feel with delicate arps and crispy electronics taking centre stage, before getting washed away for wispy harmonics and a killer drop. The release concludes with 'Unexpected' which furthers the emotive leanings of the EP. Anchored by a warm, rolling groove it's an astral arp and buzzing electronics which resonate deeply throughout the first act. Rising symphonics add an elegant touch during the main break, while a wave of clustered drums adds tension and drama before smoothly transitioning into a purring finale. It rounds out a spectacular artist showcase from Lucas, who makes his return to Dopamine Music a highly memorable one.

Words by Release Promo.
Artwork by Dimitrios Papanikos.
Mastered by Nick Zafiriadis.
Distributed by Proton.