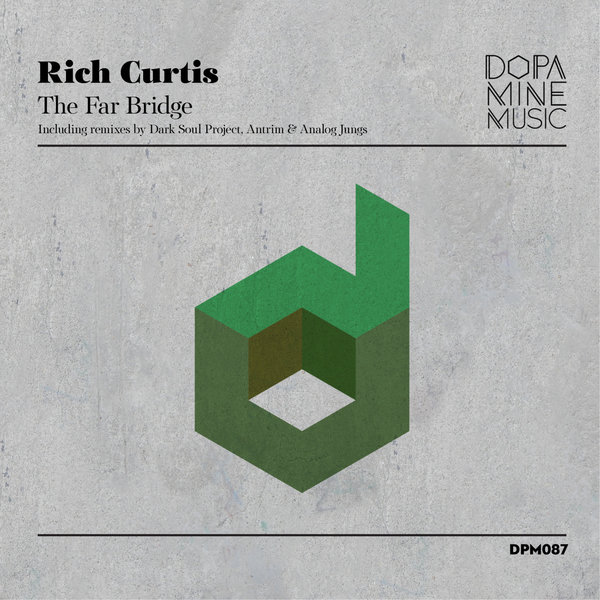 Rich Curtis returns to Nikko.Z's Dopamine Music with the much anticipated 'The Far Bridge'. The Australian artist last appeared on the Greek imprint in September of 2016 with his 'Deficit' single. Also owning releases on Hernan Cattaneo's Sudbeat Music, Flow Vinyl and Proton Music, Rich has remained at the forefront of the progressive movement since first appearing in 2010 with a release on Cid Inc's Replug Records. His return to Dopamine is perhaps long overdue and comes alongside two excellent remixes from Dark Soul Project and Antrim and Analog Jungs.

Known for his creative, forward thinking style, Rich shows a deeper side of his production repertoire on 'The Far Bridge'. Haunting and reflective in equal measure, it's elegant atmospheres and alluring shades descend over punchy, dulcet beats and playful rhythms. Building effortlessly, an ethereal apex initiates the main break, slowly melting down over a near two minute stretch, before flurries of drums spark a tasteful drop. Detailed yet highly emotive work from Rich, which is shaping up to be one of his most sought after tracks this year.

The first interpretation of 'The Far Bridge' is provided by Ivan Jamie aka Dark Soul Project who returns to the label for his second appearance. Much like Rich Curtis, the Argentinean artist and We Are The Underground label boss has a rich history in progressive house. Dating back to 2010, Ivan has showcased his music on a wealth of top tier labels included Hernan Cattaneo's Sudbeat Music and Nick Warren's Hope Recordings. Now following a contribution to the 'In Deep We Trust' collection (released courtesy of We Are The Underground), Dark Soul Project returns to Dopamine with a superb rendition of 'The Far Bridge'. Aptly coined 'Celestial' remix it's a nine minute journey through exquisite atmospheres and warm chord changes. Setting the creation apart is it's afro inspired drums and cross cultural vocal motifs which add a fresh new angle to the original.

The release concludes with a second and final interpretation of 'The Far Bridge' from Antrim and Analog Jungs. The Cordoba based trio have come together for special productions in the past, most notably on Antrim's excellent Or Two Strangers imprint. Having become firm favourites with Hernan Cattaneo and Nick Warren, the trio dial in another production that sounds tailor made for the storied DJs. Binding rhythmic flow with emotive swells and soft tonal designs makes for a sleek, meditative first act. A perfect prelude, as tasteful chord changes lead effortlessly into the main break, building subtly across an emotive reservoir, before a smooth rush ignites a blissed out finale. Another excellent remix from three of Argentina's most note worthy producers, rounding out what is a superb release for Nikko.Z's Dopamine Music once again.

Words by Mitch Alexander (Change Underground).
Artwork by Dimitrios Papanikos.
Mastered by Nick Zafiriadis.
Distributed by Proton.