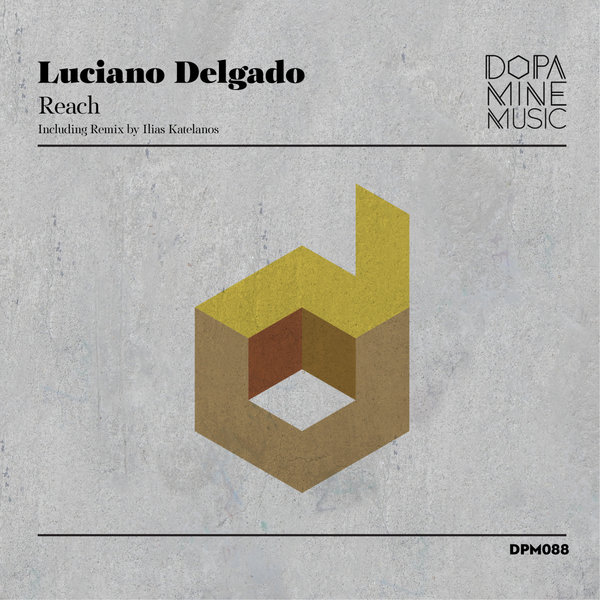 Reach
Original Mix

(7:06)
Reach
Ilias Katelanos Remix

(7:08)
Nikko.Z's Dopamine Music caps off a successful 2018 by welcoming Luciano Delgado to the label for his debut single. Hailing from the progressive music hotbed of Buenos Aires, the Argentinean artist has found a home on Lonya's Asymmetric Dip, Bonzai Records and Massive Harmony Records. Now making his much anticipated Dopamine Music debut, Luciano presents his latest studio creation 'Reach' alongside a remix from Ilias Katelanos.

Beginning with a two minute intro of afro drums and gaseous atmospheres, 'Reach' is compelling from the outset. A cross-cultural vocal initiates the groove, driving forward with an effortless feel, before a tension filled arp fades to prominence, initiating the main break. Melting down to a cavernous reservoir, the the vocal motif re-surfaces for a moment of spiritual tranquility, perfectly setting up a classy drop and smooth finale.

The lone interpretation of 'Reach' is provided by Ilias Katelanos who also makes his label debut. Hailing from Athens, the Greek artist has a near decade long career in electronic music. Having showcased his work on 200 Records, I Records and Plastic City, while delivering remixes for top tier talent such as Terry lee Brown Jr. Now making his Dopamine Music debut in style Ilias closes the release out with a superb rendition of 'Reach'. It's deeper, laid back sensibility complements the original beautifully, all while finding its own unique sonic space. Buzzing stabs coupled with delicate tones and vibrant percussion make for a smooth first act. The primary arp eventually steals the show, elevating the mood during a short but timely break before the vocal adds a reflective modd to wind the track down. A classy interpretation from Ilias which caps off another diverse and exciting release from Nikko Z's Dopamine Music.

Words by Mitch Alexander (Change Underground).
AandR and Master by Pete Mccarthey.
Artwork by Dimitrios Papanikos.
Distributed by Proton.