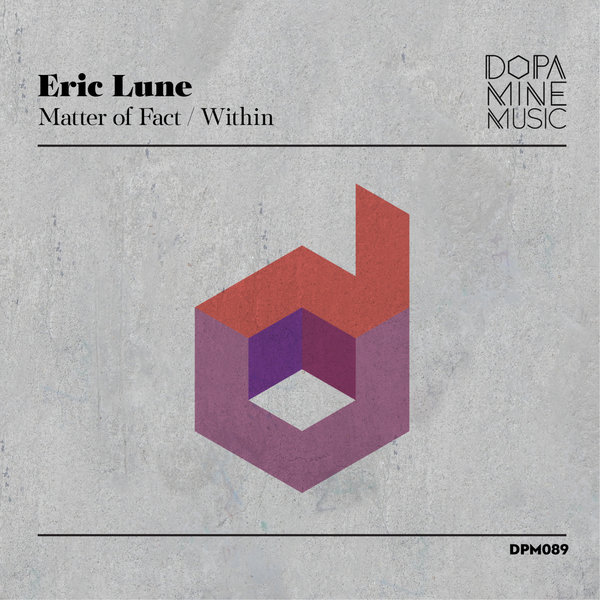 Nikko.Z's Dopamine Music kicks off the new year by welcoming Eric Lune to the label for his debut EP. Hailing from Melbourne, the Australian artist is perhaps best known for his Kindred alias. A downtempo/ambient project in which he spent six years under, earning more than two million streams across YouTube and Spotify, while playing at some of the countries most prestigious festivals. Looking to put an emphasis on the dance floor he created the Eric Lune moniker in 2018, landing him releases on MNL, Sound Avenue and Timeless Moment. Eric now begins 2019 with his Dopamine Music debut entitled 'Matter Of Fact'.

Beginning with the title and showcase piece Eric explores pure progressive sensibilities. Warm, inviting and undeniably musical, it's a creation which quickly captures your imagination, pulsating with a swing heavy momentum as joyous melodies and atmospheric swells further saturate your senses. The main break proves impactful, spanning over a minute in length, advancing the narrative with ethereal phrases and emotive chord changes, before a classy drop ensures a great reaction from your dance floor.

The companion piece 'Within' sits in a similar sonic space with it's tight beats and warm, rolling low end. Once again it's a storyboard of charming melodies and astral effects that burrows deep into your subconscious. Glassy clusters and a delicate tonal theme elevate the mood further as the main break commences. Hypnotic arps and timely modulation advance the storyboard, bringing moments of tension and euphoria, perfectly shifting energy into an epic finale. It rounds out a sensational EP from Eric who begins 2019 as one of progressive music's brightest new talents.

Words by Mitch Alexander (Change Underground).
Artwork by Dimitrios Papanikos.
Mastered by Nick Zafiriadis.
Distributed by Proton.