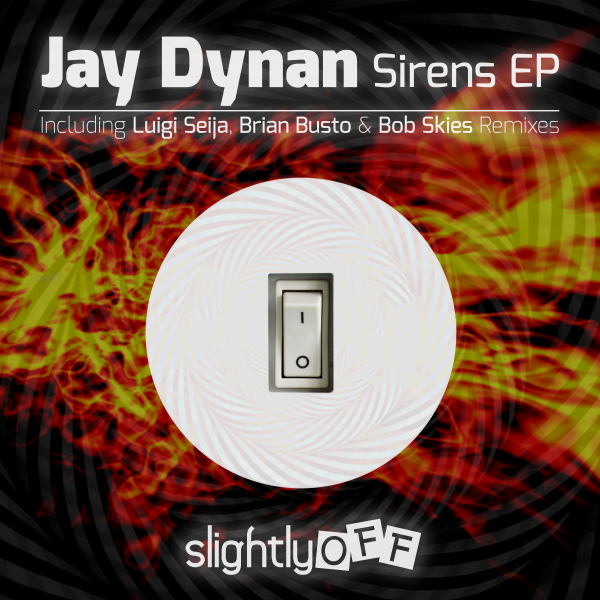 Slightly OFF brings the heat again with London based DJ/Producer Jay Dynan's newest release Sirens. With acclaimed productions on Arthouse, DTL, and Evasive Records, Dynan is a master of dancefloor domination, and he delivers the magic once again. Featuring three scorching originals and remixes from Tampa's finest, Sirens is set to blow up on contact.

First up is the EP's title track, Call of the Siren, a filthy tech house banger with a nasty bassline, tweaky effects, and acid hooks that will melt any dancefloor. Inspired the mythical power of a Siren's song, Dynan's Call off the Siren seduces the mind and rocks the body.

Jay continues the charge with Take Your Time, a futuristic groove with old school flavor and a bouncing bassline that keeps the party pounding. Raw tech house power with perfect balance, Dyan drops a bomb that works the crowd and absolutely shreds the dancefloor.

Jay delivers another belter with Doc Knows Best, a deep cut that pays homage to our roots with a tribute to the Chi Town greats. A hundering bassline, dubbed out stabs, trippy vocals, and acid refrains combine to cut through the mix like a hot knife.

Next up is Brian Busto with a blistering remix of Call of the Siren. An icon of Florida House Music, Busto's remix is one for the heads. A hypnotic grinder that combines elements of the future and past, this one delivers with industrial emotion and raw response. A proper latenight dancefloor battle weapon.

Bob Skies takes it deep with his remix of Take Your Time, a dark and twisted ride on a dystopian techno train, weaving through cerebral landscapes down the rabbit hole. Psychedelic techno to the core, Bob's remix warps the dancefloor into another dimension.

Finally, label boss Luigi Seija's remix of Doc Knows Best brings it hard. Inspired by the feeling and vibe of his hometown, Luigi draws on deeply personal sources of early house and disco to craft a memorable journey into a raw, pumping slammer that brings it full circle.