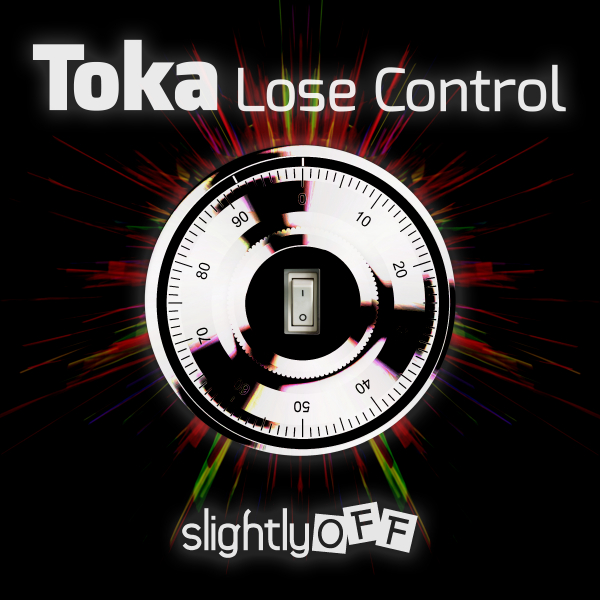 Next on Slightly OFF we welcome a new artist in the shape of Toka from Bosh Recordings with his release Lose Control.

Toka began DJ'ing in 1990 and started promoting parties in 1993 with the first Bosh event in the back room of the Hope and Anchor in Coventry, a venue which had hosted the upsurge of the two tone movement. Toka launched his own imprint Bosh Recordings in 1998 as a sister label of Shaboom whom he was working with as licensing and A&R. Bosh Recordings was initially an outlet for Toka's co-productions with Mark 'Blakkat' Bell, and went on to release 38 vinyl records from artists such as David Duriez, Chris Simmonds, Jason Hodges, Harri and the Revenge, Grant Dell, Spettro, Toka and many others.

The success of the label spurred on his DJ career and Toka went on to travel extensively with 2 successful tours of the USA, and regular appearances across Europe. Toka's productions and remixes have featured on such labels as Detour, Simple Soul, Shaboom, Robsoul, Household, and Blue.

Lose Control captures your heart with a rich thumping bassline that is going to make anyone get up and dance. As the groove builds, here comes the deep sexy sounds with a beautiful vocal that completes this beautiful track.

Sleepless the title says it all. Toka goes into an after hours vibe with luscious sounds. As each deep sound is introduced into the track, the journey continues to build with your mind and drifts into space.

We are very excited to have Toka on board and be a part of this musical journey.
The journey continues with this fine release on Slightly OFF.