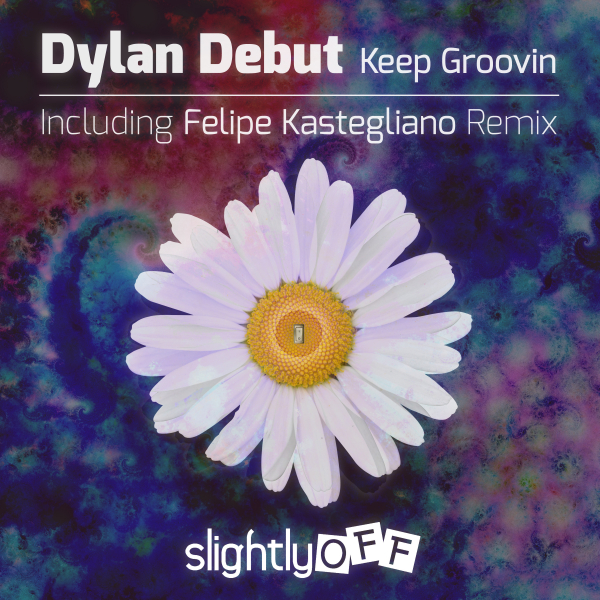 Next on Slightly OFF and for the final release of the year.

We welcome Dylan Debut to the family with his debut release Keep Groovin.

Dylan emerged as an artist alongside the birth of Bristol's urban underground movement.

As a key player from an area widely celebrated across the UK as one of the epicenters for innovation in DJ and dance music culture, Dylan hosted a number of scene-starting residencies throughout the city, including regular slots at the notorious "1 Love" parties.

Since 2015, he has been a permanent fixture to the Ibiza landscape.
His sound is potent with both knowledge and passion and is driven by an unrelenting thirst for collaboration.

Dylan's collaboration projects include producing under PaperMacheTiger & Late Night Disko Club.

Dylan has been relentless working with some of most reputable labels such as Bosh Recordings, Triangle Records, Bombis Records, Nervous Records, Poker Flat, and Household Digital just name a few.

We are extremely excited to have Dylan on the label.

The track 'Keep Groovin' cultivates a sound with a special musical journey.
Get ready to feel a pulsing bassline that will get you shaking on the dance floor.

On the remix, we welcome Felipe Kastegliano.

Felipe is somewhat of a clone of his ancestor that has travelled back and forth in time learning the structure and every fine detail of electronic music.

He has not traveled in a DeLorean, but instead in a spaceship made from intergalactic components not known to man making it able to travel through infinite wormholes and bend the space time continuum according to his needs.

Some of Felipe's productions can be found on Born Fourth, StarkFutures Recordings, Midnight Social Recordings, and Bosh Recordings.

Felipe sets a high standard with his remix of Keep Groovin bringing a deep minimal feel, and you will get lost in space.

We could not ask for a better package with two amazing producers.

Thank you for supporting the label. 2021 will be the year we will meet again on the dancefloor.