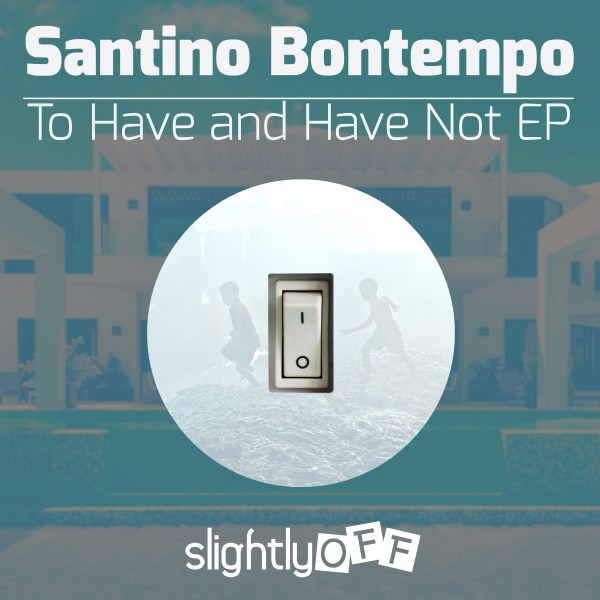 Next up, Slightly OFF welcomes Santino Bontempo with his newest EP, To Have and Have Not. A veteran of the Florida Electronic Music scene, Santino has made a name for himself with acclaimed productions on Furious Funk and Del Sol. With this release, Santino takes us deep into the underground with a three track EP that has something for everyone.

The title cut, To Have and Have Not, delivers a deep, throbbing techno banger, with stripped back drums and acid grit that allows the melody to float in and out of the track like a fever dream. Drawn from deeply personal sources, Santino is able to express a feeling that is at once both uplifting and dark. Perfect for those late nights into early mornings, To Have and Have Not brings an energy and emotion that leaves you wanting more.

With CT Anonymous, Santino departs from the traditional 4 to the floor groove with an Electro infused dancefloor destroyer. Punching 808 beats, eerie strings, and haunting vocals combine to masterful effect, delivering a peak time track that seduces the body and mind.

Finally, we have From a Distance, a captivating mix of decidedly techno elements with a strong melodic voice that you rarely hear together. Heavily influenced by DJ Deep's productions, Santino crafts a versatile track that finds a home whenever and wherever it's played.