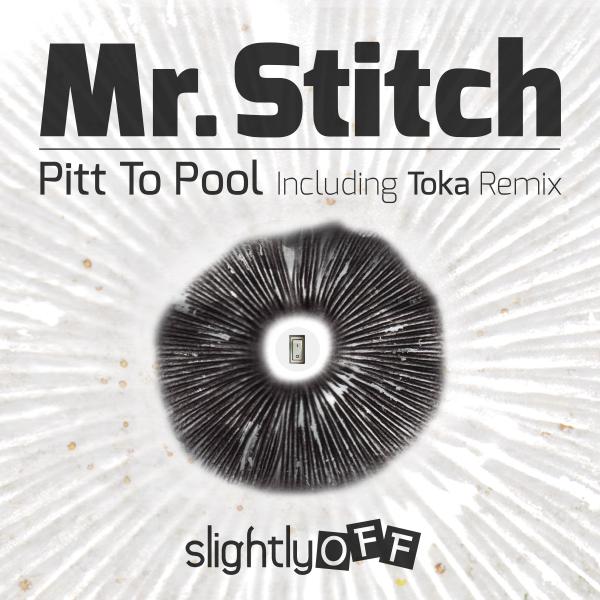 Here we are at the tender age of 20 releases, what a journey we have been on as well. We welcome Mr. Stitch to the label for this milestone release.

The EP is called Pitt To Pool (Mr. Stitch hails from Pittsburgh and the remix artist Toka is from Blackpool)

With an original track titled 'Mush'. A little about Mr. Stitch, for the past 19 years Mr. Stitch has been providing dance floors with his signature mix of House, Breaks and Techno influences keeping the sound moving in the right direction. From a 4-year run on 92.3 FM Soundwave Radio in the UK, to International Touring and releasing music on various labels through different genres of music.

Mr. Stitch has been remarkably busy. Mr. Stitch continues to push his creativity in the studio and poetry them on dance floors. The track is a psychedelic journey (talk about taking a Pitt to the Pool trip alright), Mr. Stitch delivers with outer space synth sounds with a pumping bassline. This track will have you dancing!!!!!

On the remix, we invite back Bosh Recordings label boss Toka to join us. Toka recently made his debut on Slightly OFF with release Lose Control. Toka has been busy with his own label Bosh Recordings whilst in lockdown; also, he has been in the studio with his productions and remixes. Listen to this and you can hear why he is in high demand! His remix takes a different approach with his own unique nostalgic sound, completing the package. It gets the Slightly OFF approval and no doubt you will all agree! We are extremely excited to have these 2 great producers on this project.

Stay Safe and Never Stop Dancing !!!!!!!!!