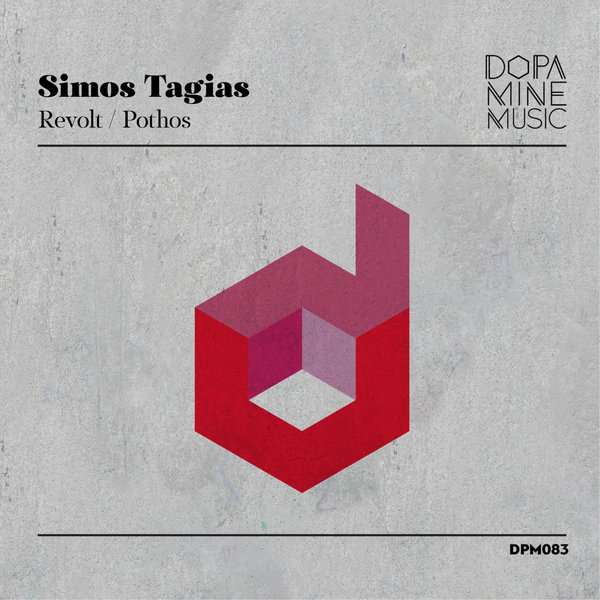 The 83rd release on Nikko.Z's Dopamine Music welcomes Simos Tagias back to the label for a brand new EP entitled 'Revolt'. The Greek artist has been one of his country's brightest stars in progressive house with a discography that features releases on Hernan Cattaneo's Sudbeat Music, Proton Music and Sound Avenue. It has been a quiet year for Simos thus far with just a lone EP and one remix to his credit, thus making his latest project all the more anticipated.

For an artist whose groovy, progressive minded creations are renowned by both his fans and contemporaries, Simos may have raised the bar yet again with 'Revolt'. From its astral beginnings you're immediately captivated as tight beats, finely tuned percussion and rhythmic waves converge for the ultimate fluid framework. Spacey yet emotive, the main break shifts the narrative with a buzzing crescendo, perfectly setting up a third act of symphonic overlays, rounding out the nine minute journey.

The companion piece 'Pothos' is equally stunning with its buoyant beats and drummy, techno inspired groove. Setting a dramatic tone from the outset, effects fire through the framework before a phasing theme sparks a dynamic moment as the main break commences. Perhaps going down as one of the Greek artists most colossal interludes, waves of white noise blanket an epic lead line, converging for the ultimate sonic moment as the beats drop and your taken away into an epic finale. Definitely one geared for peak time play that should fair quite well with the festival season in full swing.

Words by Mitch Alexander (Change Underground). Artwork by Dimitrios Papanikos.
AandR by Christopher FaFa.
Mastered by Dopamine.
Distributed by Proton.