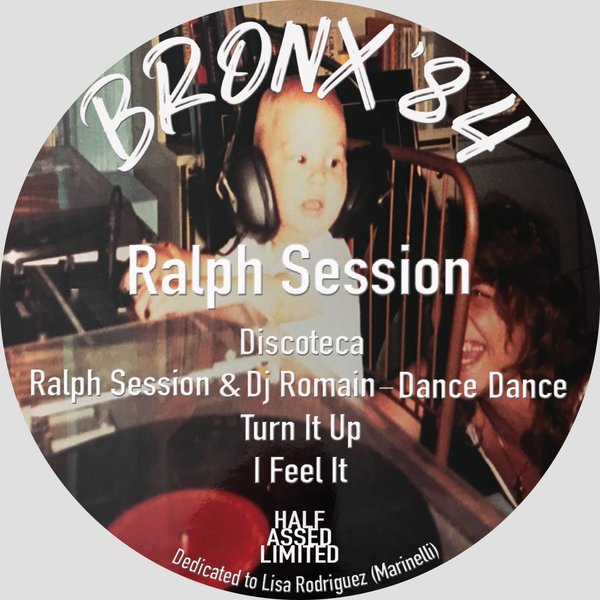 For the first time digitally we present to you, Bronx '84 from Ralph Session.

'Bronx '84' is a collection of dirty underground Disco/Funk/House jams, perfect for the dance floor, oven-ready to be dropped into the mix. A fire house four-tracker originally released on vinyl in 2020 now receives a glorious digital release.

This collection of tracks from Ralph Session feature two driving Disco/Funk House tracks - 'Discoteca' and 'Dance Dance', and two tracks featuring that Session blend of old school influences and contemporary production, 'Turn It Up' and 'I Feel It'. There's a sense of nostalgia for the Bronx of his childhood growing up in the late 80's/early 90's.

'Discoteca' subtly draws on the Funk/Soul/Disco aspect of Ralph's youth. 'Dance Dance' is the product of Ralphs' studio session with fellow New Yorker, DJ Romain. 'Turn It Up' is a high-end Detroit influenced groover and the high energy drive of 'I Feel It' finishes off the EP perfectly.

This EP is dedicated to Ralph's mother Lisa MarinelliRodriguez.