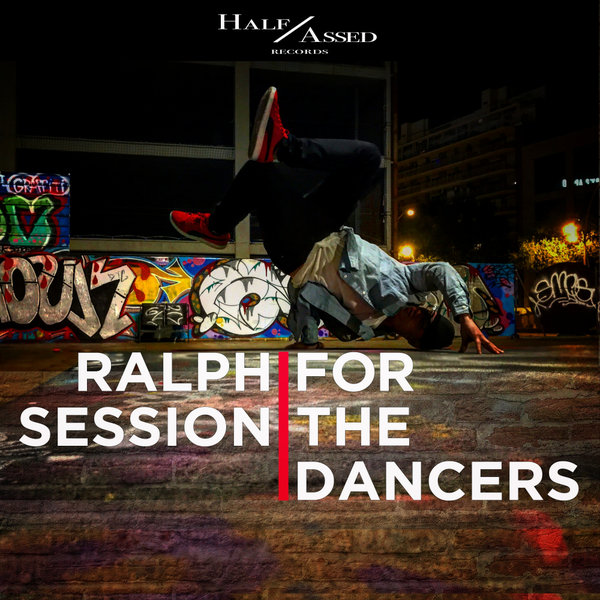 Half Assed Records label boss and producer/DJ Ralph Session is back with his 'For The Dancers' EP, five tracks of dance floor-targeted underground house.

New York born and bred, Ralph produces an intoxicating brand of contemporary house music that draws on the soulful and jazzy classic NY sound and the raw bumping shuffle of Chicago house. It's a sound which is proving to be hugely successful on the world's more discerning dance floors and Ralph's previous releases have picked up heavy DJ traction from the likes of Kai Alce, Honey Dijon, Francois K, Hector Romero, Ashley Beedle, Danny Krivit, The Black Madonna, Nightmares On Wax and Detroit Swindle. The five tracks that make up the 'For The Dancers' EP continue Ralph's commitment to updating the original house sound, taking in various flavours and styles along the way.

'All Of Me' is an enticing concoction of jazzy bass-line, minimal key stabs, a single vocal sample and a tension-inducing pad, all underpinned by Ralph's irresistible shuffling drums. 'Why Does It Feel' is the funkiest of the five tracks, a straight-up, driving, disco-filter flex with a killer dance floor arrangement full of builds and breaks. 'Hold Me', features prominent old school keys sitting astride clean, tight percussion, with some smooth, jazzy vibes on top. It's a serious a nod to the US house music of the 90s and comes complete with killer breakdown.

Tough NY garage beats, a killer stab riff and a familiar vocal sample reworked to great effect combine to create the relentless groove of 'Got Me Burning', which also contains a hint of Detroit in those metallic chords too. It's serious peak time house. Closing out the EP is the deeper 'Footwork', a trackier affair consisting of little more than layers of precision percussion and a simple b-line and stab combination: this is house music stripped down to its bare bones, its raw essence.