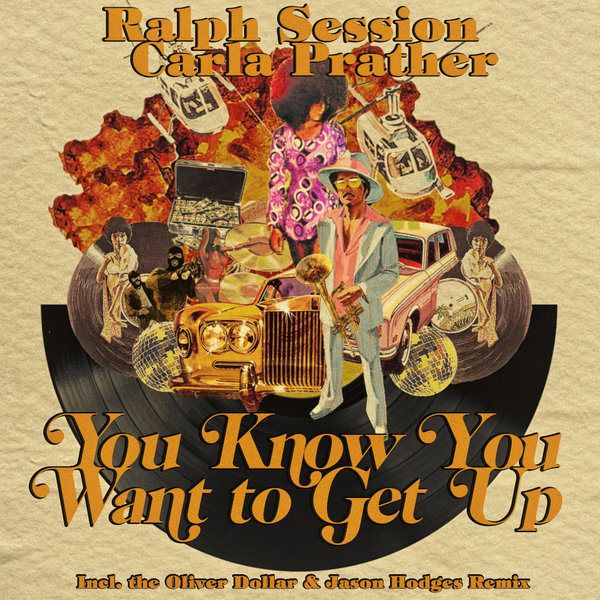 Reminiscent of 70's New York City Disco, 'You Know You Want To Get Up' will turn dance floors back into the Paradise Garage.

Ralph Session & Chicago House Diva Carla Prather, take it back to the old school with a fresh disco song that couldn't come at a more perfect time. It just makes you want to strut when you hear the groove of the dirty bass line and disco string sprinkles. The atmospheric drop into a beautiful Rhodes and Sax build-up with wonky FX is truly a wonderful experience to hear. Carla's amazing voice just takes command of the track in all the right places.

House music stalwarts Oliver Dollar and Jason Hodges bring the flavor that only they can with their drum heavy remix. The mix creates a different lane for Carla's voice to shine on from the original. It's dubbed out and cut freshly to the core of the vibe. This mix slams and you won't be able to sit still when you hear it.

Plain and simple 'You Know You Want To Get Up' will have the crowds rocking no matter which mix you play so make sure to play them loud!