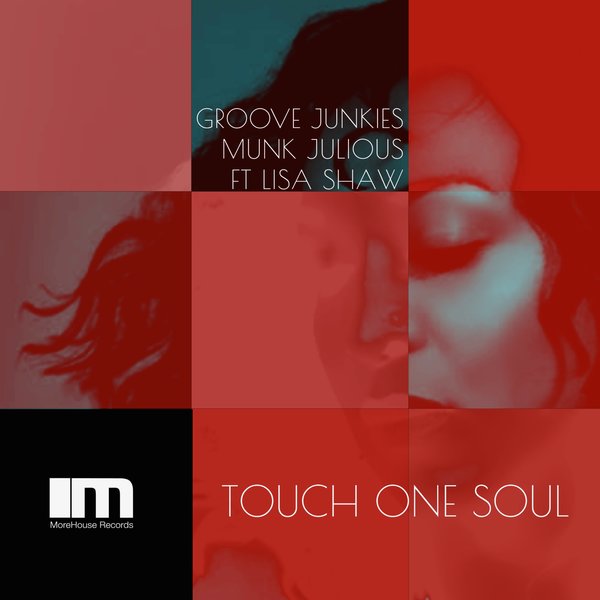 Global support from House Music luminaries such as David Morales, Danny Tenaglia, Doug Gomez, Richard Earnshaw, Booker T., Marques Wyatt, Mr. V, Reelsoul, Michele Chiavarini, Hector Romero, Tedd Patterson, David Harness, Ian Friday, Mijangos, Mark Di Meo, Jask, Brutha Basil, Mikki Afflick, DJ Pope, Julius Papp, Mark Brickman, Marc Cotterell, Sean Ali, Lars Behenroth, Shane D., Soulfuledge, Inaky Garcia, Master Kev & many more..

Groove Junkies' Evan Landes joins forces with Deep Soul Syndicate's red hot Munk Julious & the incomparable Lisa Shaw for a much anticipated collaboration which delivers on all fronts! MoHo's first release in 2022 ('Touch One Soul') is exactly what you'd expect from these 3 savvy House music veterans - top shelf production, intelligent / uplifting lyrics and a melody & vocal that is sweet as honey! We were also extremely blessed to have obtained the services from the incredibly talented Ezel Feliz on keys and background vocals from the gifted Solara.

The idea for 'Touch One Soul' was born from witnessing a truly selfless act right after the initial wave of the pandemic - when folks were still trying find a way out of their respective bubbles from the initial lockdowns. It's easy to lose sight of what an emotional roller coaster ride the pandemic has been and the toll it's taken on our families, friends and societies around the world. 'Touch One Soul' takes an introspective look at overcoming fears and getting ones priorities in order. At the end of the day we need human connection and move in strength when we treat each other with kindness and love. Lisa's nuanced interpretation is so relatable and soulFILLED. Her signature, sultry delivery glides effortlessly over Latin influenced beats, lush rhodes, strings and pads, with sumptuous organ & synth work. 'Touch One Soul' grabs you from Bar 1 and takes you on a glorious 7:30 journey which promises to uplift and move with the highest of vibrations. We hope you love it as much as we do!

YOUR CLUB, CHART, & MIXSHOW SUPPORT REVIEWS ARE APPRECIATED!

CREDITS:
Written by Evan Landes & Lisa Shaw
Produced by Evan Landes & Munk Julious
Lead Vocals by Lisa Shaw
Background Vocals by Lisa Shaw, Solara & Evan Landes
Keys by Ezel Feliz
Bass by Ezel Feliz
Drums by Munk Julious
Arrangement by Munk Julious & Evan Landes
Published by A Slice of Evan Music (BMI)
Published by Plushpagoda Music (ASCAP)
Mixed & Mastered by Evan Landes
Artwork by Mgraphicsdesign
Executive Producer Evan Landes & Munk Julious
(c) & (p) 2022 MoreHouse Records Inc.