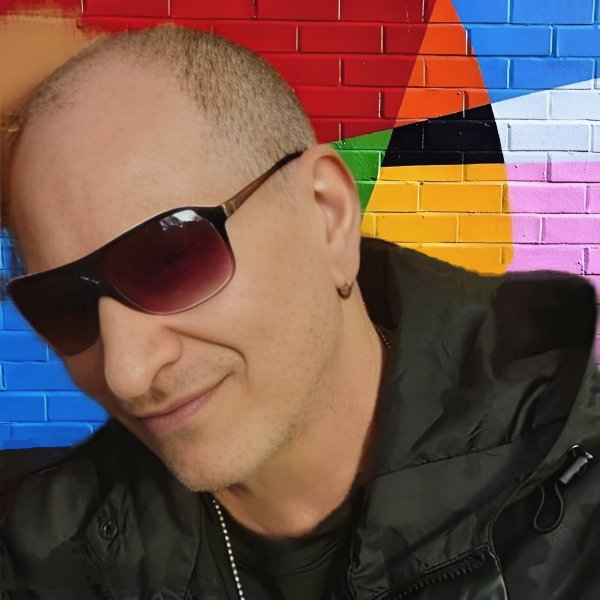 Artist
GROOVE JUNKIES
Class, consistency, forward thinking, and an unbridled passion for quality house music define the essence of MoreHouse Records co-founder Evan Landes (pka Groove Junkies, Nimble Digits, Cranky Owls, Left Hand Shake). Evan's strategy of releasing an eclectic array of intoxicating dance grooves which are not bound by any gimmicky trends and memorable songs that stand the test of time, has paid off since MoHo's doors first opened in 2002.

The labels discography and his personal achievements put him in an elite class amongst his peers. In addition to co-owning the label with wife and recording artist Solara, he's helped coordinate and produce over 75 successful releases on the MoreHouse imprint, including numerous chart topping hits.

Evan's productions have consistently hit the charts since he came out the box with his 1st MoHo release "Inside My Soul" and he's never looked back. He's still putting forth quality releases that are getting hammered by a who's who list of todays biggest DJ's. His 2017 collaboration w/ LA producer Scott K., "HIGHER," recently garnered Top 10 status on Traxsource's Top 100 Soulful & Deep House charts and his '15 Years of MoreHouse' compilation reached the Top 10 on Traxsource's Top 100 Album Chart.

In 2016 Groove Junkies' front man showed his versatility by scoring three Top 5 singles on three different genre charts on Traxsource ("AfrikAcid" / Nulu Electronic - #3 Tech House, "Perception" Pt's 1& 2 / MoHo #3 Afro House and #3 Soulful House)!

2015 yielded various No. 1, Top 5 & Top 10 Original Productions, Covers and Remixes, as well as the highly coveted 'Song of the Year' award at the inaugural Los Angeles House Music Awards for his song "SUNSHINE" - co-written with Solara. Other highlights from 2015 include his stirring Deep House treatment of Spiritchaser's iconic track "CONCH" on UK's Guess Records. His remix grabbed the #1 slot on Traxsource & remained there for 3 weeks. His Nu Disco tinged cover of the iconic Chris Isaak song "Wicked Game" on Erase Records has over 665,000 streams on Spotify and shot to the #2 position on another download site. Evan's first collaboration with famed producer Michele Chiavarini (Joey Negro's longtime keyboardist / arranger) and singer/songwriter Carolyn Harding spawned a timeless original titled "PLAY," which ultimately secured the #3 spot on Traxsource's Top 100 Soulful House chart.

In October 2010 his critically acclaimed debut artist album "In The Zone" shot up to the #1 position on the Top 100 Album Downloads chart on Traxsource within 4 days of its release and received 'Album of the Year & Month' kudos from numerous industry publications.

Throughout the years Evan's original productions & remixes have amassed an impressive 30 Top 10 positions on Traxsource's Top 100 download charts, a Top 5 and Top 20 on another download site, as well as the no. 1, 2 & 5 slots on the European based DJ Mag Hype Chart and a couple of Top 5 positions in Billboard's Top 100 Dance chart.

His body of work has garnered DJ support from industry legends such as the late great Frankie Knuckles, Louie Vega, David Morales, Roger Sanchez, Ben Watt, Joey Negro and Tony Humphries to name a few.

He's also collaborated on highly charted anthems for the likes of Om Records and Ben Watt's Buzzin' Fly and has contributed to the output of iconic labels such as Island/Def Jam, A&M, Warner Bros., J Records, Interscope, Ultra, Defected, Definity, Soulfuric, Duffnote, Mn2S, and Quantize Recordings.

Nominations for 'Breakthrough Producer' at London's House Music Awards in 2005, and 'Breakthrough DJ' at the Ibiza DJ Awards in 2006 found Groove Junkies in company with nominees such as Dennis Ferrer, Steve Angello, Sebastian Ingrosso & Jamie Lewis and offered well deserved recognition.

Heaven
DSS Vs. Groove Junkies Hustlers Mix

(8:47)
2021-05-03

Heaven
DSS Vs. Groove Junkies Hustrumental Mix

(8:47)
2021-05-03

2021-03-01

2021-03-01

2021-03-01
Higher
DJ Pierre's Wild Pitch Mix

(8:49)
2021-02-19
Higher
Quentin Harris Remix

(7:00)
2021-01-29

2020-12-25

2020-12-18

2020-12-11