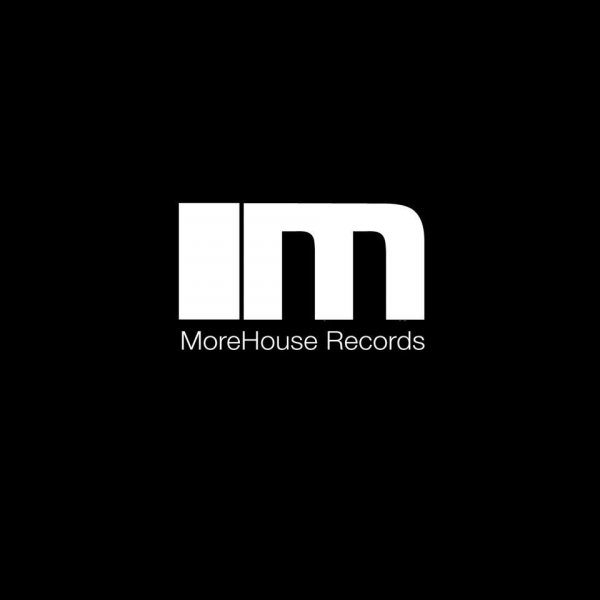 Label
MOREHOUSE
Class, consistency, forward thinking and an unbridled passion for quality house music define the essence of MoreHouse Records. Founders Evan & LMH Landes' desire to enlighten and ultimately transform new listeners into loyal followers on a global level has been their mission since the label's inception in 2002. A brilliant collective of singers, musicians, writers & producers, who are featured throughout MoreHouses' impressive catalogue have helped define the "MoHo Sound". Each unique release can run the gamut stylistically - ranging from organic soul, funk, afro, latin, jazz and gospel drenched songs, to peak hour, deep, tribal, and electronic influenced tracks.

After the label's first release "Inside My Soul" garnered immediate critical acclaim and international attention, & subsequent hit singles "Gonna Get By" & "Deeper" took clubland by storm, MoreHouse had positioned themselves as one of dance music's elite imprints. Within a relatively short period of time by industry standards, the label had earned the praise and support from even the most jaded house purists. The aforementioned songs, co-penned and co-produced by Landes under his highly regarded production moniker Groove Junkies (along with other MoreHouse chart toppers), have been played, charted and reviewed by a who's who list of tastemaker's over the years. Original early titles such as "Music's Gotcha Jumpin'", "Dr Feelgood," "Oh Lord," "Black Man In The White House," "In The Zone," "The White Light," and "Far Away," all found their way into the record bags of House music's elite DJs. Those titles from MoHo's vault and recent critically acclaimed originals like "Play," "Perception," "Higher," "My Truth," "We Rise," "I Am," "Inevitable (Rise Up),"Heaven" & "Touch One Soul" have received consistent club and mix show support from industry icons such as the Louie & Anane Vega, David Morales, DJ Spen, Terry Hunter, Tony Humphries, Danny Tenaglia, Ben Watt, Roger Sanchez, Joey Negro, Simon Dunmore, Natasha Diggs, Richard Earnshaw, DJ Spinna, Reelsoul, Brian Tappert and the late Frankie Knuckles to name a few.

Their deep catalogue of originals (many of which are considered to be 'classics'), along with amazing House covers of iconic tunes such as The Beatles "Let It Be," Billie Holiday's "God Bless The Child," Phyllis Hyman's "You Know How To Love Me," Isley Bros. "Harvest For The World," David Joseph's "You Can't Hide," Anita Baker's "Good Love," Kenni Burke's "Risin' To The Top" and Al Green's "Love & Happiness" have helped to cement their legacy as an imprint who prides itself on quality over quantity.

The MoreHouse catalogue has amassed an impressive 50 Top 10 singles positions, 25 Top 5's, 6 #1 Singles + a #1 Album on industry leader Traxsource.com's Top 100 download charts. They've also reached the coveted no. 1, 2 & 5 slots on the European based DJ Mag Hype Chart.

MoreHouse has graced the pages of hi-profile trade magazines such as DJ Mag, IDJ, M8, DJ Times, Blues & Soul and 5 Mag. Label/Artist featured articles and stellar reviews of chart topping MoHo releases have bolstered their reputation as one of the worlds most respected indie dance labels.

MoHo's rich discography can boast licensing songs to some of the most successful branded House compilation series such as Defected's "In The House," Hed Kandi's "Stereo Sushi", Ministry Of Sound's "House Sexy" and Om Records "House of Om" to name a few.

The Summer of 2022 marked the release of MoreHouse's 100th Single "Done Me Wrong," & early 2023 will spawn a highly anticipated two volume compilation celebrating MoHo's 20 Year Anniv.. Expect nothing less than fresh, high quality releases in the upcoming months and years to come!