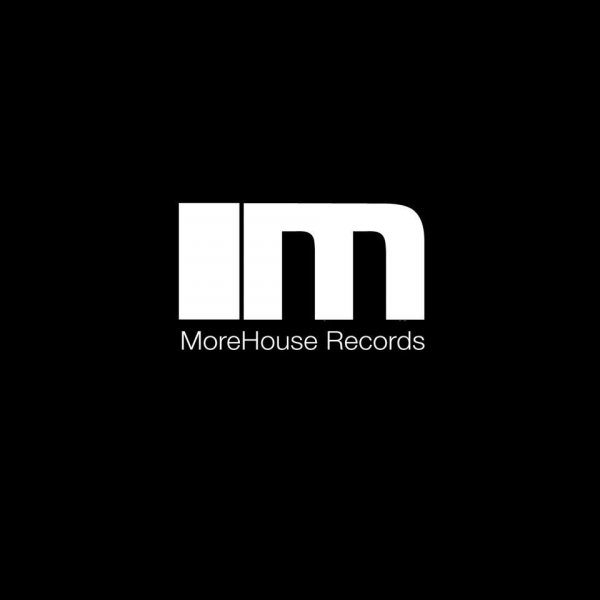 Label
MOREHOUSE
Class, consistency, forward thinking and an unbridled passion for quality house music define the essence of MoreHouse Records. Founders Evan and LMH Landes desire to enlighten and ultimately transform new listeners into loyal followers on a global level has been their mission since the labels inception. MoHos strategy of releasing an eclectic array of intoxicating dance grooves which are not bound by any gimmicky trends, and memorable songs that stand the test of time has paid off since their doors first opened in 2002. A brilliant collective of singers, musicians, writers and producers, who are featured throughout MoreHouses impressive catalogue have helped define the MoHo Sound. Each unique release can run the gamut stylistically - ranging from organic soul, funk, afro, latin, jazz and gospel drenched songs, to deep, tribal, and electronic influenced tracks.
After the labels first release Inside My Soul garnered immediate critical acclaim and international attention and subsequent hit singles Gonna Get By and Deeper took clubland by storm, MoreHouse had positioned themselves as one of dance musics elite imprints. Within a relatively short period of time by industry standards, the label had earned the praise and support from even the most jaded house purists. The aforementioned songs, penned and produced under Landes highly regarded production moniker Groove Junkies, along with other MoreHouse chart toppers have been played, charted and reviewed by a whos who list of tastemakers over the years. Titles such as Musics Gotcha Jumpin, Dr Feelgood, Oh Lord, Black Man In The White House, Sunshine, In The Zone, The White Light, Far Away, God Bless The Child, Ray's Groove, and most recently a stellar cover of the Beatles Let It Be have received consistent club and mix show support from industry legends such as Frankie Knuckles, Louie Vega, David Morales, Ben Watt, Tony Humphries, Roger Sanchez, Joey Negro, Danny Rampling, Richard Earnshaw, DJ Spinna, CJ MacKintosh, and Brian Tappert to name a few.
MoHo has graced the pages of hi-profile trade magazines such as DJ Mag, IDJ, M8 and DJ Times. Label/Artist featured articles and spotlight reviews of chart topping MoHo releases have bolstered their reputation as one of the worlds most respected indie dance labels.
MoreHouse songs have been played and charted on numerous international radio shows such as BBCs Radio One, Ministry Of Sound, Hed Kandi and Galaxy FM in the UK, as well as Radio Italia in Italy, Pacha Radio in Spain, DV FM in Denmark, Braga Radio in Portugal, UDM in Switzerland, Radio1 Rodos in Greece, Radio Norway, Orbit FM and Pulse Radio in Australia, Beats Radio in So. Africa, KCRW & Power Tools in the US and many more global outlets both FM and internet based. Groove Junkies immensely popular 'MoHo Stereo' Radio Show aired on 5 continents to over one million confirmed listeners each month from 2006-2010.
MoHos rich discography can boast licensing songs to some of the most successful branded House compilation series such as Defected's In The House and Connected, Hed Kandis Stereo Sushi, Ministry Of Sounds House Sexy, Seamless Recordings Bargrooves and Om Records House of Om to name a few. In 2008 MoHo issued its 100th license for 3rd party compilations.
Building upon an already loyal fan base and forever evolving, MoHos branded events in So. Beach, Miami at the Shelbourne (MoHo in SoBe) and in their hometown of Los Angeles at Libertine (MoHo Los Angeles) attracted thousands of partygoers and house enthusiasts from around the world.
2012 marked MoHos 10 Year Anniv. and their 15th overall Top 10 download on Traxsource; two achievements that they're extremely proud of! Upcoming Future Classics on MoHo include original releases from Evan under his solo Deep House alias Nimble Digits and newly formed Cranky Owls moniker with partner Keith Evan. Various Groove Junkies productions, along with a variety of singles from other gifted artists are on tap for late 2013 and 2014.