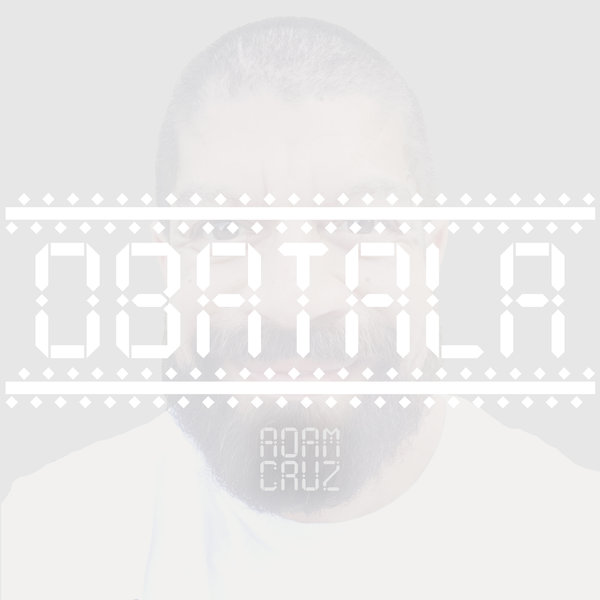 Obatala
Mixtape Sessions Vocal Mix

(6:08)
Obatala
Mixtape Sessions Instrumental Mix

(5:13)
DESCRIPTION:

"Now it's your time, you are gold, so stop wasting your life."

In celebration of its 13th Anniversary, Mixtape Sessions is proud to present the brand new single from Adam Cruz, entitled "Obatala." An ode to God, "Obatala" combines traditional Afrobeat rhythms with Spanish and English lyrics. Adam sings in both languages as he speaks directly to anyone struggling with their past, present and future. "Obatala" is about making the most out of life and keeping oneself open to the possibilities.

In its 13 years, Mixtape Sessions has dedicated itself to quality music and quality artists. We're so appreciative of your support and words of encouragement along the way. Stay tuned for more from this fantastic label.

Thank you everybody! Visit: mixtapesessions.com

HAPPY ANNIVERSARY MIXTAPE SESSIONS
EST. 2-28-2008

MUSICAL CREDITS:

Written and produced by Adam Cruz.
All vocals performed by Adam Cruz.
Additional keys performed by Eder Vernet.

Mastered by Adam Cruz at EbbnFlow Studios, Bloomfield, NJ.
Published by Mixtape Sessions Music (ASCAP), Eder Vernet (ASCAP), Adam Cruz (SESAC) and Adam Cruz Music (SESAC).

Cover design by Adam Cruz.
Executive Produced by Adam Cruz.

(c) 2021 Mixtape Sessions Music, LLC. All Rights Reserved.
Distributed by The Cruz Music Group, a Division of Mixtape Sessions Music, LLC.