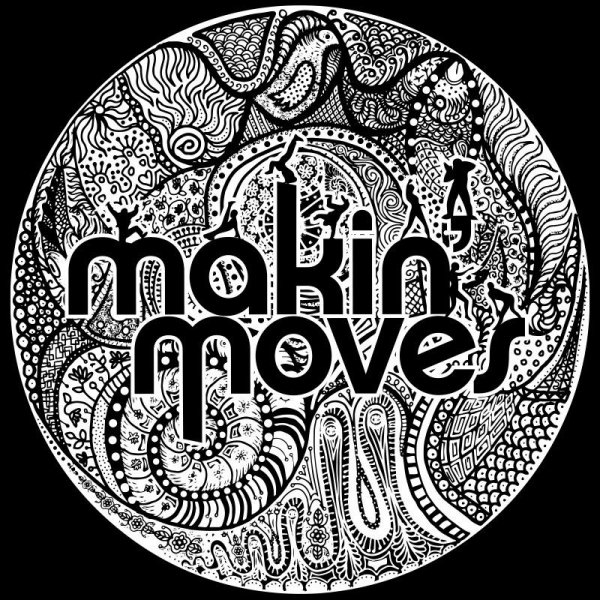 Label
MAKIN MOVES
Makin' Moves is one of London's long standing quality deep house music clubs and labels which celebrates its 11th Anniversary this year. Launched by Matt Langrish-Smith and Jamesey D as a new music and events company, it's hosted around 70 events including playing at Miami's Winter Music Conference, the Amsterdam Dance Event (ADE) plus regular trips to Japan and the Shapes Festival in Zante, Greece. The roll call of Guests features a diverse range of International and UK DJs and Producers including Glenn Underground, Ron Trent, Timmy Regisford, DJ Spinna, Manoo, Crackazat, Kai Alce, Jihad Muhammad, Phil Asher (RIP), Jimpster, Atjazz, Craig Smith and Live artists Leroy Burgess, Tortured Soul and Monique Bingham. Makin' Moves has also recently launched Kindred, a new two room event with the Mi Casa family at Omeara, which is a more eclectic musical mix dropping everything from soul, broken beats and disco to house music.

Bringing together different dance communities while producing and playing their own quality deep house music, Makin' Moves has continually evolved as one of the leading deep house events. Alongside International events taking in New York also, they've hosted parties across London's wide-ranging venues including Brixton's Prince of Wales (POW), Shoreditch Studios, 93 Feet East, Grow in Hackney Wick, Cargo, Omeara and the Curtain Club.

Alongside their events, Makin' Moves has established its own esteemed label with over 180 digital releases. One of the UK's front runner deep and soulful house imprints, it's released singles with artists such as Peven Everett, Ron Trent, Josh Milan, Glenn Underground, Omar, Kenny Bobien, Franck Mccomb, Sheree Hicks and Wipe the Needle to name but a few.

Makin' Moves also host a weekly Radio Show every Thursday on www.hse.fm from 8-10pm (GMT).

Makin' Moves was set up by UK music business multi-talented Matt Langrish-Smith, who first worked with UK label Papa Records before going on to manage their ground-breaking band, Reel People. Moving to Hackney in 2007, Matt met Jamesey at a local party and hitting it off immediately, Jamesey joined Matt on the decks at his Messages night at the Salmon & Compass in Angel, Islington.

In 2008 Matt started Tribe Records with Dean Zepherin aka Zepherin Saint, which was one of the UK's first afro house labels that helped break the sound in the house scene in London and other European countries bringing the likes of Black Coffee and Black Motion to London for the first time and nurturing new talent such as Nathan Adams and also delivered a series of successful global Tribe events, which Jamesey played on alongside Matt and Zepherin Saint.

From a musical family of DJs playing soul through to jazz in the 80's, Jamesey started DJ-ing aged 14 and has been playing deep and soulful house for more than fifteen years, Joining Housefm.net in 2004 (now www.hse.fm), he's been the Resident DJ at the Ditch bar (Shoreditch) with Euphoric House Collective as well as guesting at events including BBE Records' parties, Soulogic and Kinki Malinki.

For any inquiries email matt@makin-moves.co.uk.