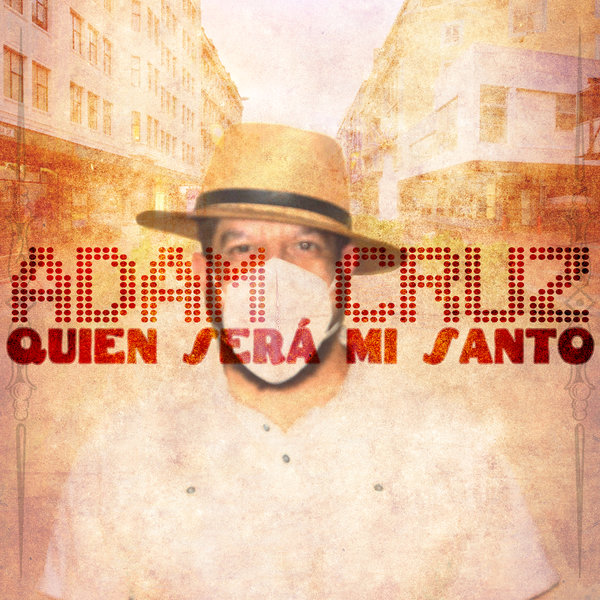 Mixtape Sessions is so proud to present "Quien Sera Mi Santo," the exciting new single from Mixtape Sessions recording artist Adam Cruz! "Quien Sera Mi Santo" is a sensational salsa jam from his third "Freedom" album. For this 2020 release, Cruz offers up the unreleased Mixtape Sessions Extended Vocal - just what your soul needs!

This version brings the song to new heights, showcasing Cruz's smooth vocal harmonies and spiritual chanting. Incredibly talented musicians Reynaldo Jorge and Jamal Littles offer up an impeccable horn section filled with energy and rhythm. As if it couldn't get any better, Mixtape Sessions collaborated with super producer and DJ Kiko Navarro on his latin house-flavored Afroterraneo Remix. Based out of Palma de Mallorca, Spain, Kiko Navarro has been taking the dance world by storm with his signature afro-meets-latin-meets-dance soundscapes. For this release, Navarro cleverly speeds up the vocals and horns and delivering a dance floor stomper in the process. Don't miss a second of "Quien Sera Mi Santo" - enjoy!

For more information about Mixtape Sessions and "Quien Sera Mi Santo", visit: mixtapesessions.com

Visit Adam Cruz on the web and tune in Fridays 10-3pm EST at: go.djadamcruz.com

MUSICAL CREDITS:

Written and originally produced by Adam Cruz.
Vocals performed by Adam Cruz.
Trombones performed by Reynaldo Jorge.
Trumpets performed by Jamal Littles.

Kiko Navarro's Afroterraneo Remixes produced by Kiko Navarro for Afroterraneo Music at The Sincere Room, Palma de Mallorca.
Keyboards and drum programming by Kiko Navarro.

Mastered by Adam Cruz at EbbnFlow Studios, Bloomfield, NJ.
Published by Mixtape Sessions Music (ASCAP), Adam Cruz (SESAC) and Adam Cruz Music (SESAC).

Photography by Seyoni Cruz and Tamirah Cruz.
Cover design by Adam Cruz.
Executive Produced by Adam Cruz.

(c)2020 Mixtape Sessions Music, LLC. All Rights Reserved.
Distributed by The Cruz Music Group, a Division of Mixtape Sessions Music, LLC.