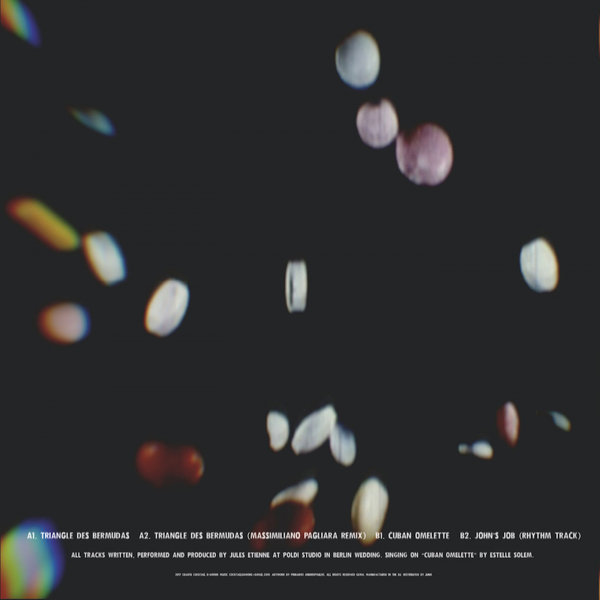 Formerly known as J.E.E.P., Jules Etienne is back on Cocktail d'Amore Music
with Triangle Des Bermudas.
Referencing the legendary region in the Western part of the North Atlantic
Ocean, this EP opens up to a mysterious space of adventure and discovery.
The title track is a down tempo, balearic, and mystical ballad. Sounding like a
ship moving slowly, but fiercely toward unexplored territories. The toms
resemble a voice coming up from the depth of the sea, the pads like fluffy
clouds reflecting off the waves.
Massimiliano Pagliara is on remix duty, blowing on the sails and taking the
ship into a cosmic expedition. This is deep and dreamy house music with
cascading string lines combining effortlessly with hypnotic drums.
A driving arpeggio melts sweet and delicate with celestial strings, dreamlike
vocals and breezy percussions in Cuban Omelette. While John's Job is a vivid
dialogue between hand percussions, echoed toms and a sturdy bass line.