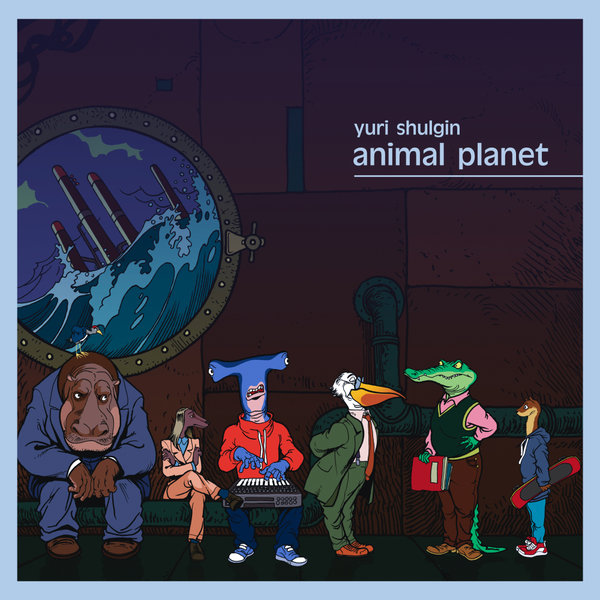 Yuri Shulgin is a multi-instrumentalist music producer from Tajikistan. His discography includes a small number of releases from the Greek label
Modernista and the French Escapade Recordings. Animal Planet is his contribution on Cocktail d'Amore Music.

This EP is a live-recorded masterpiece that will lift dance floors into heavenly heights. A1 takes the record title. It's an acid based, genre-blurring piece of music, enveloping and disorienting at the same time. Infinite strings melt together to a constant build up, reminiscent of Steve Reich - Double Sextet/2x5. Boogie Space feels like the continuation of the previous track, evoking a cloud of glitter in absence of gravity.

Walking starts off the B side. Its funk future jazz-influenced groove is
supported by an organic, as bouncy as timeless bassline. While the stripped down Dubby Body goes to deep realms, the outro Recordtake closes this surreal EP.