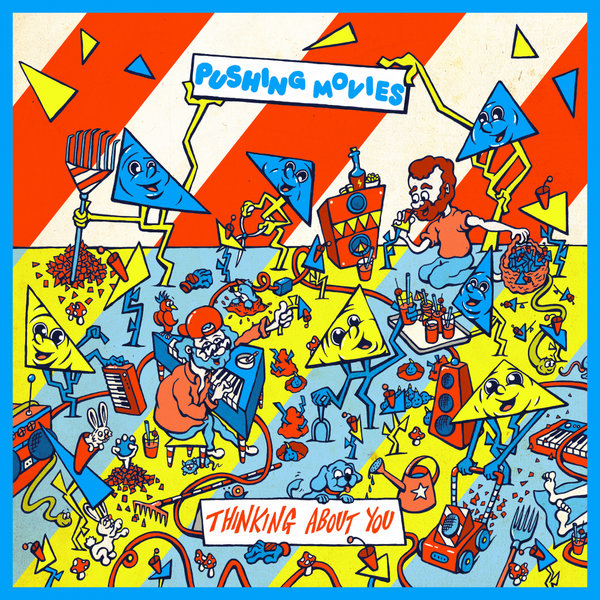 Pushing Movies is the collaborative project of Jeffrey Sfire and DimitriSoEmotional.

Half of Studio Luce, Dimitri gave light to Defender X along with Franz Scala from Slow Motion. You might remember of Jeffrey Sfire, the man behind the homonymous legendary hit from 2014.

Thinking About You is a nostalgic piece of Italo-inspired synth-pop music. A driving groove, involving guitar bass chords, tingled with reverse effects, supports the bright and sexy synth lines. You are suddenly projected to the Italian Riviera sometime in 1980s; pulsating colorful disco lights are cheering up the dance floor on fire, Sabrina Salerno's drinking champagne by the pool
while Toni Esposito's staring at the full moon wearing a flowered linen shirt.

Lauer and Fort Romeau are on remix duty for the B-side of this 12'. If Fort Romeau's interpretation will take you to ultra-space realms, Lauer seems to soundtrack a flashy bumper cars drive.