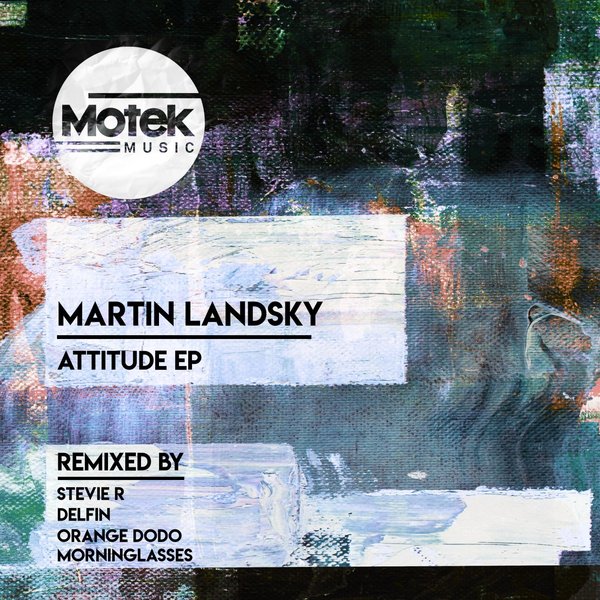 Our first release on Motek for 2020 and it is a big one. Having delivered two huge remixes for the label, Martin Landsky is back with three track original EP 'Attitude' which includes Original and Acid Mix of the title track, and b-side 'Leipzig House'.
Attitude is perfect for finding your dance floor feet. Full of classic House orchestration from the warm keys texture, the bouncy bass line and 808 style hats. The track has added mystery within its lead line which adds contrast to the mix and is finished with the spoken vocal.
The Acid Mix of Attitude is darker and brings more weight, perfect for the later hour. The sharp acid lead cuts through a production still steeped in groove and syncopation. A mix to get in your own zone and get lost too.
Leipzig House as with the original of Attitude also has strong classic Deep House sounds. An evolving and warping bass line drives the track within a spacious mix allowing the syncopating groove to have maximum impact.
Remixing on this release we firstly welcome back Morninglasses who have put their magic to Attitude. Working with the core values and genre of the original, their take has a faster feel driven by 16th note hi hats and though the addition of airy and floaty pad lines. They have also applied clever use of the vocal as a textural element.
Stevie R and Orange Dodo have put their touch to Leipzig House. Dark and haunting in places essentially created through the long release almost drone bass part. Crisp wood and metallic textures make up the interplaying lead elements, as clever use of the original parts forge a totally unique experience of the original.
Delfin has joined the duo to create a dub version that has the same core arrangement but with certain sections toned down to keep the remix moving on a deeper plain. A bass synth builder is added and the track is given an unexpected peak through a vocal surprise.