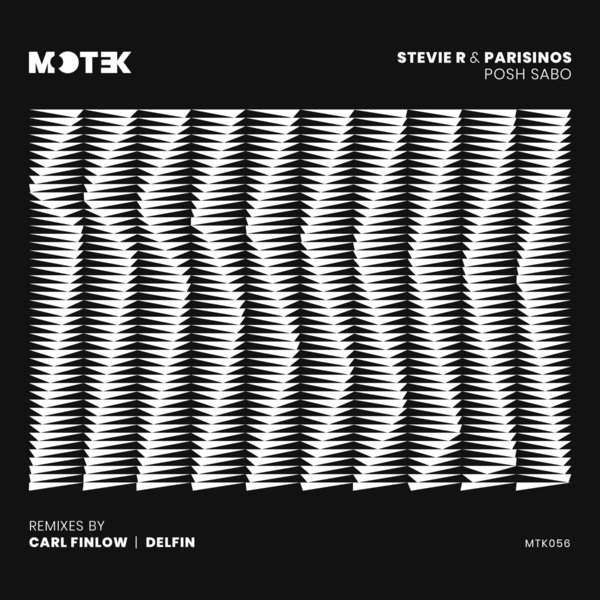 For MTK056, Motek is proud to welcome back its close friend and frequent collaborator Stevie R to the label. This breakbeat release comes with remixes from electro legend Carl Finlow and Motek's own DelFin.

Following his hugely successful ATOMS release, Stevie R has teamed up with Parisinos to create a breakbeat gem with a unique dark Anatolian acid twist. Blending the live with the electronic, 'Posh Sabo' is steeped in interest and the unexpected. The punchy stripped back beats sections are brought to life with a mixture of crunchy guitar and bass elements alongside analogue synth leads. Percussive textures surround the mix and the whole production is taken to the next level with a mysterious and exciting deep rhythmic vocal.

Carl has kept the feel of the original and added his electro favour to the mix. Ever evolving drone pads and reverbs create the feeling of space in which the synth plucks and leads can dance. Through this the remix is provided with a lot of bounce. The vocal has been used to add more low end weight to the mix as it is cut down and set back to become another imposing rhythmic element.

Delfin has deconstructed the original and brought a more minimal feel to his remix. Pinned by airy drone textures the carefully selected elements of the track create a lot of room in the mix for the subtlety of the groove play to come through. Full use of the vocal provides memorable moments in this eerie and intriguing remix.

Look out for the four to the floor remixes coming very soon!