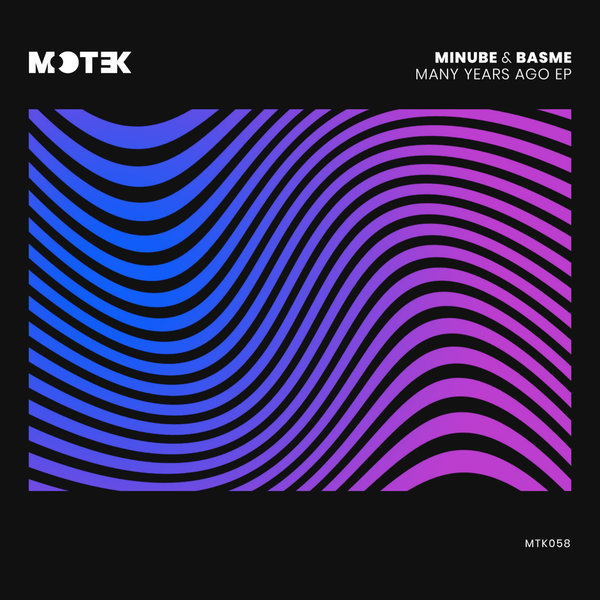 MTK058 presents producers Minube and Basme to Motek with their EP Many Years Ago'.

The title track comes in breaks form with classic acid lead instrumentation. The production moves fast in feel created by 16th note shakers and cutting hats whilst eerie percussive bell textures float through the background. The track is finished off which a rhythmical spoken word vocal.

The second track on the EP is Well Being Night'. This original goes back to a 4 to the floor beat, and a very groovy one at that. Skippy swung rhythms in the bass and additional clap hits procure the feel in a somewhat spacious track. This space allows lots of room for rhythmic interplay whilst the arrangement rolls along pinned with a guitar in constant tremolo.

Three remixes complete this release with Jay Tripwire and Octave putting their touch to Many Years ago' whilst Chris Llopis adds his stylings to Well Being Night'. Each remix, while working off the House beat, offers something a little different.

Jay Tripwire has created a musical masterclass, spanning his arrangement over 10 mins. Controlling the ebb and flow of his work through subtle builds and take aways, the acid texture of the original has stayed and he has opened the soundscape with big reverbs and delays.

Octave has gone for a much deeper style. Full of long pad texture and swelling chord patterns. The acid lead has been removed leaving a softer musical pallet on which you can get lost listening too.

Finally Chris Llopis has brought a bouncy, funky feel to his remix. Syncopation between bass and kick mixed with chord stabs and soft synth pads create this sound and gets the head nodding from beat one.