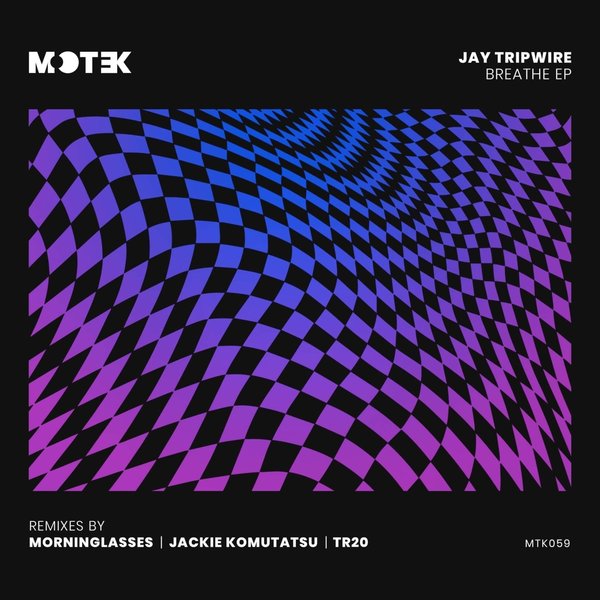 Following hot on the heels of his remix on our last release, we are extremely excited to announce Jay Tripwire returning to the label with his new EP 'Breathe'. This release sees Jay flexing his production skills on two lean originals, title track 'Breathe' and 'Van Allen'.

'Breathe' takes a broken beat form full of tension through dissonant chord choices and sharp acidic arpeggiating sounds. A track full of punch, these elements drive the music forward creating a lively yet deep energy. In contrast 'Van Allen' is stripped back and minimal. The space is filled with simple intertwining textures and effects that dance around the mix creating intelligent and unexpected grooves throughout the arrangement.

Remixing on this release we have a strong Russian presence with duo Morninglasses, and Jackie Komutatsu, with closer to home TR20 finishing off this impressive lineup.

Morninglasses have put their take to 'Breathe'. They have kept the same flavour of the original with the dissonant chord choices and tension building elements. Moving the track from breaks to 4-to-the-floor they have used swelling pads and drones to create a hypnotic driving feel.

Jackie Komutatsu has applied his very recognisable sounds to 'Van Allen'. Big main room choices with cinematic breaks and strong drops are there all the way on this remix.

Also adding his touch to 'Van Allen' TR20 brings a touch of Trip Hop, Minimal, and classic House to this remix. Soft pads and jazzy chords mix with notes of old school acid to provide and intriguing old meets new production.