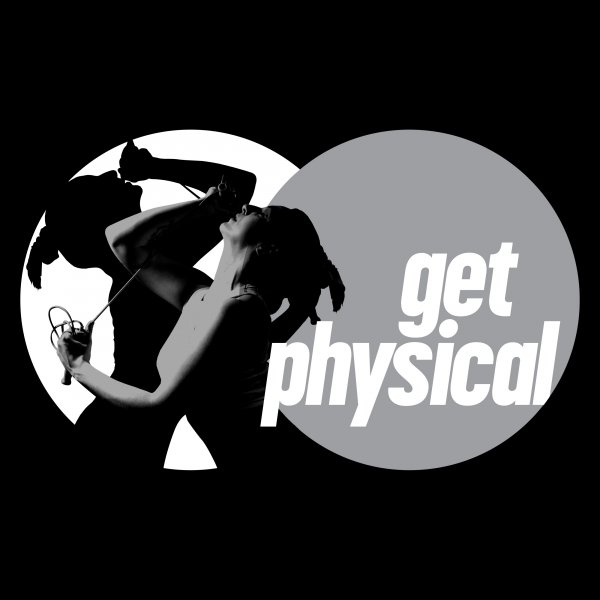 Label
GET PHYSICAL
The name says it all: Get Physical tracks could hardly be more moving and corporeal.

This aspect of physicality also resurfaces on two of the labels key releases: the always anticipated in-house DJ mix series "Body Language", featuring the likes of Dixon, DJ Hell, Azari & III, Catz 'N Dogz, and of course label-founders M.A.N.D.Y., Booka Shade, and DJ T. The labels second cornerstone release is "Full Body Workout", brimming with new beats and sounds mostly by lesser-known artists who make the collective backbone of the underground scene where Get Physical thrives.

Not least of all thanks to this emphasis, it took Get Physical just four years from its inception in 2002 to become one of the fastest risers and strongest brands of the international club scene, which continues to this day as reflected in the labels near-permanent top 3 position on electronic-music-authority Resident Advisor's label charts.

In 2012 the label celebrated its 10th birthday, an increasingly rare feat for an indie label, and proved that even through the up and downs of electronic music, true staying power is achieved through consistency and quality.

2013 saw the labels first Ibiza residency, marking a milestone in the indie-label's history and securing its place among the islands rank of veterans.

Gradual changes, like allowing other styles to join the mix and opening the label up to become today's musical home for artists from around the globe, go hand in hand with rising expectations, changed structures and new concepts.

The label's sound, too, continues to ramify and proliferate - it has become virtually impossible to squeeze their output into any one style- or genre-related pigeonhole. Club compatibility is an absolute must, as is a penchant for the atmospheric and an emotional intensity which invariably hit the nerve of boiling dancefloors the world over.

As 2014 churns on, so does Get Physical Music. Already having established itself as a permanent fixture and strong influence on the international underground scene, it watches as other labels come and go, yet Get Physical remains, as a beacon in the night for those looking to do none other than… Get Physical.