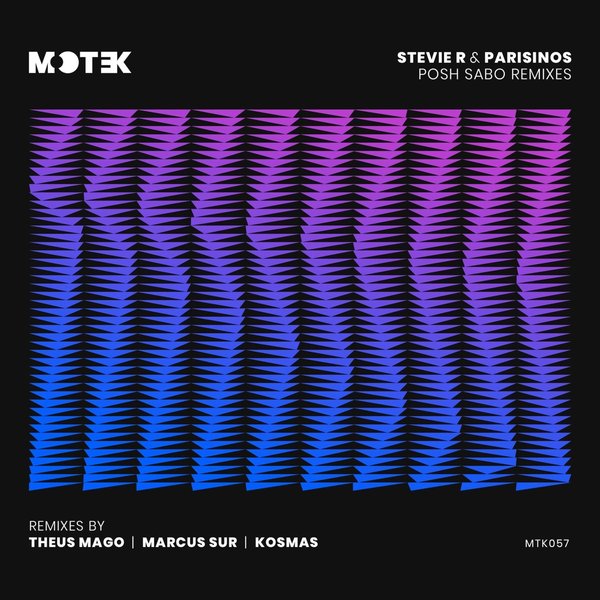 Part 2 of Stevie R and Parisinos's fire release 'Posh Sabo' brings three new '4 to the floor' remixes, each with their own individuality and in contrast to the breaks of the last release. We welcome back Marcus Sur and Kosmas to the label and are excited to have Theus Mago on Motek for the first time.

Rising star Theus Mago has created a seriously upbeat bouncy take, bringing the house flavour with elements of the old school moving alongside futuristic effects and textures. Chunky guitar leads drive the track through its core musical sections and the syncopation of the beats and bass with the vocoded vocal sample elevate this remix to the highest levels of dance floor groove.

Motek favourite Marcus Sur has delivered an intricate and classy production, from an atmosphere building instrumental opening the track maintains a very spacious setting where the interlocking parts of this remix dance around each other creating varied rhythmical exchanges and groove. Live elements in the bass mix with the synth leads and stabs that are all joined together with the glitches and click of the percussion.

Kosmas has brought a masterclass in musical variety to this remix release. A track full of arrangement changes and contrasting styles. From the driving Techno sections with hypnotic lead, to the indispersed broken beats and breaks breakdown, and moments of slower 1 and 3 kick feel you really don't know what is coming next and are sure to be kept on your feet.