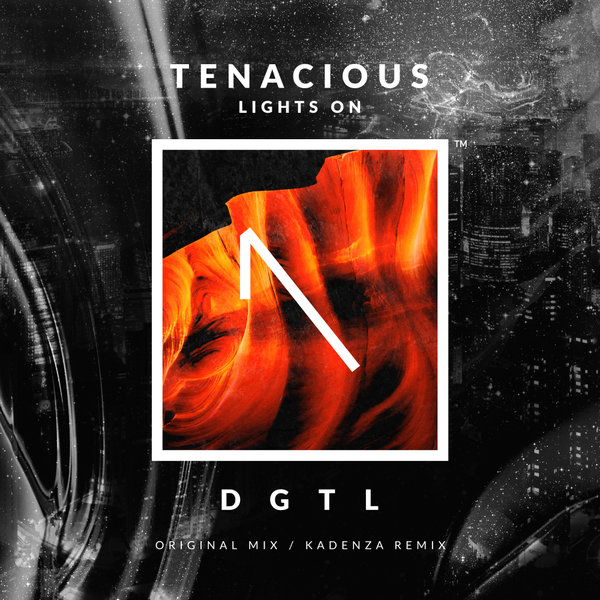 Next up on OneFold DGTL, UK-based house outfit 'Tenacious' deliver an energetic new single. 'Lights On' features an original mix and also comes equipped with a remix from Kadenza - a prolific production duo, from the South East of England.

'Lights On' comes flying out of the gate with an upbeat tempo, pounding drums and a driving bassline from the word go. Progressive melodic elements build gradually throughout the track and transcend into climatic buildups before punching you straight back into the main body of the record. There's a real essence of a club feel to the track, with well-selected vox ad-libs and masterful use of effects throughout.

Kadenza follows up solidly with a UK tech-house spin on the original. Adopting a jacking beat and clever recycling of elements from the original, it gives the track a whole new lease of life. Going for a more hip-shaking kind of momentum and a swinging bass melody, it's the perfect contrast to its predecessor and completes a tag team of adaptable club tracks.

Tenacious' 'Lights On' (inc. Kadenza Remix) is proudly presented by OneFold DGTL.