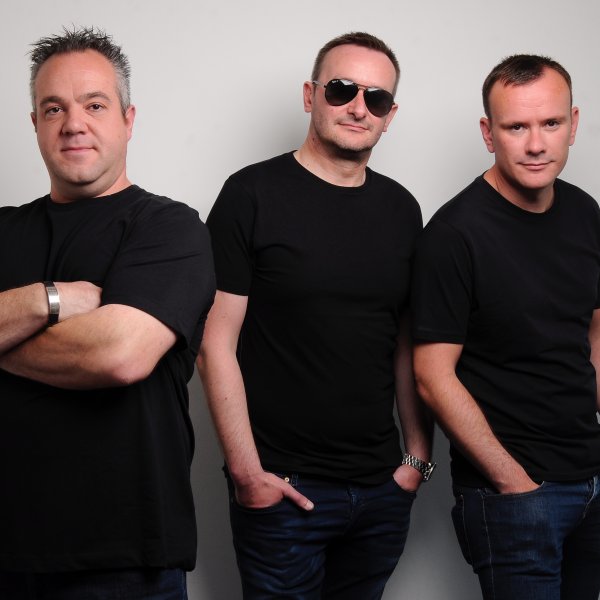 Artist
TENACIOUS
For DJ Bookings & More Info....
li.sten.to/tenaciousmusicuk

Tenacious are House Music DJ/Producer trio Dave Reeves, Steve Reeves & Lewis Belliss based in London England.

You can catch Tenacious with their ever popular Radio Show Every Saturday Night from 18:00hrs(GMT) playing the finest Underground House Music on Londons No1 Dance Music Staton, CentreForce Radio 883 DAB & Online. Please feel free to send any promo's or exclusives for the show to tenaciousmusicuk@gmail.com

Over the last few years Tenacious have had regular appearances at some of the finest House Music Events & Festivals in the UK. These Inc Housework at Egg London, Clockwork Orange at Fabric London, We are FSTVL, SYN Fest, House & Classics Festival, We R Fest, Stash Records Event, Bring The House Down, Luvism, My House at XOYO London, New World Festival, Clockstock at Chelmsford Racecourse, Dirty Stereo at Egg London, Alfresco Festival, BOB Fest, Oh So Sexy, Rush, FNUK, Gratitude Music Festival and many more. And internationally they have played events in Ibiza, Corfu and Boston in America.

This has all come after years of DJ'ing from an early age when Dave decided to set up a recording studio with his younger brother Steve and close friend Lewis in 1998 and started making music. Trance was big at the time in 98 and decided to give that a go. With a little bit of success over a few years under the name 'Aptness', and their biggest track called 'The Answer, which Graham Gold signed to his Good as label, which went on to become one of Judge Jules's favourite tracks of 1998 on Radio 1 and Graham Gold's 'Kicking Cut' on Kiss 100FM. 'The Answer' also appeared on various mix albums including Ministry's 'Clubbers Guide to 99, Trance Nation 2 and many more including a Playstation Fifa Football game. During this time they also did a few remixes including an early DJ Tiesto track called 'Theme from Norefjell' on Blackhole Records.

With ever changing scene of dance music over the years and the Trance scene becoming more and more commercial, in 2013 the lads decided to take their productions in a new direction and that's when the name Tenacious was born, focusing on Underground House Music and driving energetic Bass Driven Tech House. Since then Tenacious have had releases on some of the finest quality independent dance labels such as PP Music, Hotfingers, Jeepers, Subteranneo, Influential House, Onefold DGTL, Summerized Sessions, Whorehouse Records and most recently you can find them on Ultra Music, Revoke, Traded Music, Stash Records, Automation Nation, Phonetic Recordings, Freakin909, Cheeky Trax, New State Music, Criminal Hype, Kidology, Kukushka and many more.

2023-06-16

2023-04-28

Sting
Original Mix

(6:20)
2023-03-10

2023-01-30
2022-12-28

2022-12-16

2022-11-25

2022-11-11