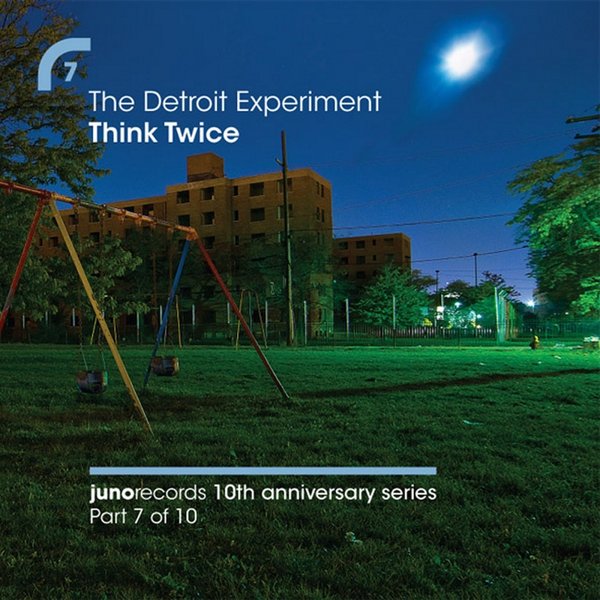 Think Twice (Remixes)
Juno
JUNO7D | 2009-02-20
As the birthplace of music as innovative and diverse as Motown, Iggy Pop and techno, there is no underestimating the influence of Detroit. The same could be said of one Carl Craig, producer, remixer, DJ and label owner and one of Detroit's leading purveyors of electronic music - a man who has been at the top of his game for as long as we can remember.

In 2002, Carl Craig was at the centre of a collaboration between some of Detroit's most talented musicians old and new, including Motown session players Percy Hughes and Ron Otis - the result of which was the spellbinding Detroit Experiment. One of the highlights of this session was their re-interpretation of Donald Byrd and Larry Mizell's classic Think Twice, which was transformed into a sublime and unique jazz-house hybrid by this disparate ensemble of techno and R&B heavyweights.

To continue the theme laid down by the Detroit Experiment, we have enlisted the skills of the multi-talented Henrik Schwarz - no stranger to fusing musical styles. His amazing remix effortlessly combines organic and electronic elements, to create a stirring piece of modern electronic dance music which has already taken the roof off parties across Europe and the US, with pre-release plays from DJs as diverse as Ame, Giles Smith, Justin Martin, Dixon and Kev Beadle.

Nu disco deviant Mark E takes the Detroit Experiment on a beautiful late-night deep house journey over his two epic mixes, while newcomer Confetti Bomb effortlessly stretches the pleasure over an epic 12-minute techno-house hybrid.