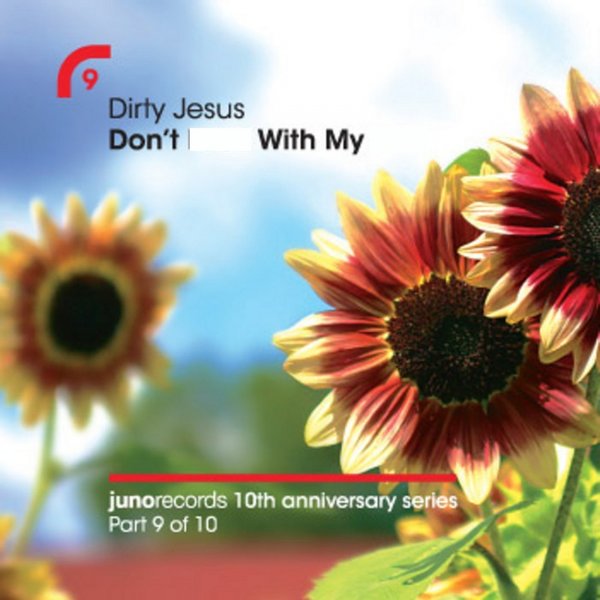 Don't Fuck With My Shit (Remixes)
Juno
JUNO9D | 2010-03-04
With impeccable musical quality control, Paperecordings was, and is one of the world's most treasured record labels. The controversially named Dirty Jesus aka Erik Rug and Marc Collin were one of the acts to release on the label and their classic proto nu disco track Don't Fuck With My Shit was recorded in one take in the studio played with real instruments and mixed down live.To give it a bit of the old Juno magic we've commandeered the talents of Pete Herbert & the notorious Black Cock boys.

The first of Pete Herbert's two remixes of the gloriously and unimprovably titled "Don't Fuck With My Shit" features a lazy bass guitar bouncing off twangy keys. By the time the tumbling piano lines come in – and Herbert does make you sweat on it – hands are well and truly up in the air.

Part Two, instead of making us wait on the piano, brings it in immediately. It playfully jostles for attention with that addictive guitar hook, and this time Herbert teases us with a bassline that takes nearly two full minutes to kick in. When it does, you have a track that is positively dripping with a sublime piano-driven house sound that is sure to get even the most ardent chin-strokers shaking ass.

Between them Gerard Black and RV Cock have years racked up making and playing music, their twisted sense of humour and evident knowledge always on display. With Gerard in the UK and RV in the U.S there was a flurry of long distance phone calls and bouncing back and forth of files, after their initial collaborative process on the mix they were all set to go off and do the fine tweaking of each one solo. Black Cock rises again no fluffing required.

The RV Cock remix starts with the kind of percussion so indebted to Harvey's life in Hawaiian paradise that it all but dons a loud shirt and offers you a cocktail. However this is quickly overshadowed by something altogether more menacing, as dark, slow, spacey synths come to the fore. By the time the ethereal vocals and horns come in, Harvey has lulled you into a druggy stupour –before he drags you out of it with one final bass drop that is sure to tear the roof off after-parties from London to Honolulu.

Not to be overshadowed, Gerard Black chips in with his own sterling effort, with squelchy acid house bassline and busy drums. Perhaps the most impressive thing about this track is that, rather than bombarding the listener, Black creates a sonic landscape in which every sound matters. This is sleazy-as-you-like disco house – exactly what you'd hope for (and expect) from the inimitable Black Cock crew.