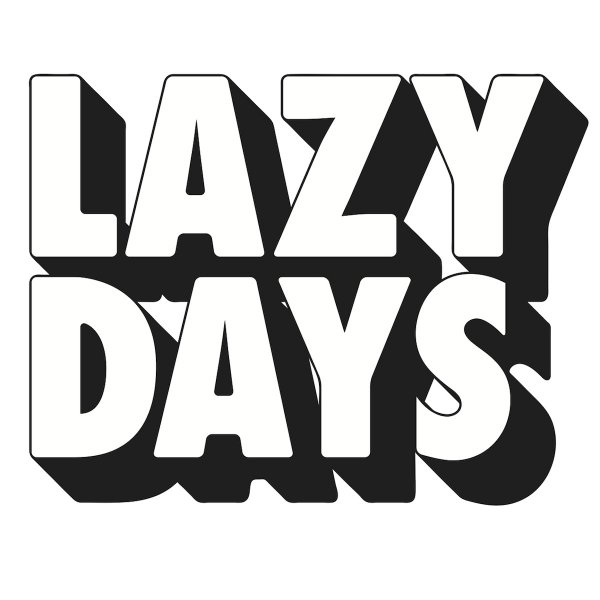 Label
LAZY DAYS RECORDINGS
Lazy Days was founded in Montreal in 2005 by Fred Everything as an outlet to release his own projects and collaborations. Named after a beach bar in beautiful Grenada in the Caribbeans, the initial mission was simple : release a wide range timeless and classic House music with focus on quality Artwork and mastering. What started as a side project quickly became a full time focus and brought Lazy Days to the forefront of House labels worldwide.

The first release, Friday, helped kick start the label. Originally rejected by a few reputable labels, the track became a huge summer hit in Europe and Ibiza, thanks to many compilation licenses and countless radio and DJ plays. The original track was written in sunny Byron Bay (Australia) as a collaboration between Fred and the musical collective 20for7 (with vocalist Vanessa Baker), later remixed by world renowned artist, Trentemoller.

Not wanting to repeat the success story of the first release, the label slowly settled into their first wave of releases, looking closer to their North American home with artists like JT Donaldson, Brett Johnson, Atnarko and "Live House" sensation Tortured Soul.

As the label relocated to San Francisco in 2007, Lazy Days turned to Europe producers to further their sound and to solidify the bridge between US and Europe House. Artists like Shur-I-Kan, Lovebirds, AtJazz and Kruse & Nuernberg all brought in new colors to the label.

As the label gained momentum, Lazy Days started hosting its own parties around the world to places like Montreal, Miami (WMC), Hawaii and London (Fabric). The label also started its own monthly Podcast series, mixed by Fred, which have proven very successful, reaching over 150 000 downloads so far.

2011 celebrated the 5 years of Lazy Days bringing in Crazy P, Ian Pooley, Art of Tones and UK legend Greg Wilson to remix their favorite song from the catalog. The result was immortalized on a Mix CD. The Compilation was awarded Album of the month in Mixmag and IDJ magazine in the UK.

In 2012, the label released its first artist album by Hamburg duo and long time collaborator, Kruse & Nuernberg. The album was acclaimed by the press and reached #1 of Album sales on Traxsource.

Guests include singer Stee Downes and Nathalie Claude as well as Florian Kruse's brother, Vincenzo.

In a world flooded with new music, Lazy Days pride itself by keeping a diverse yet consistent line up of artists and never compromising their art. Keep an eye on us as we grow with the flow.