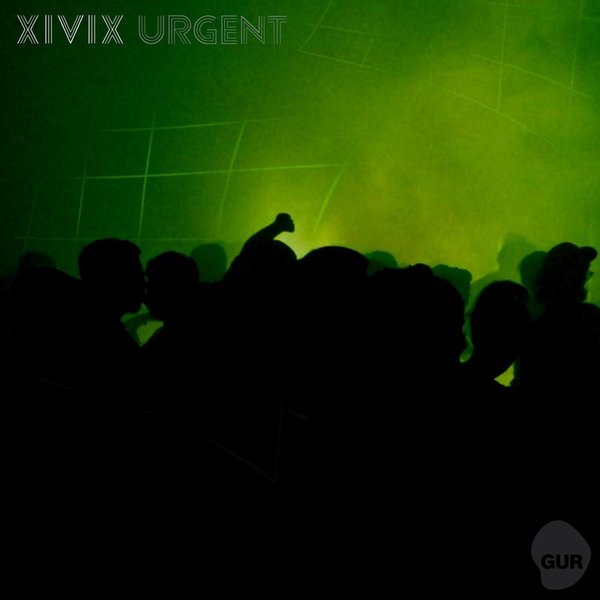 Get Up Recordings' summer release is from newcomer, David Yaconi, AKA Xivix, coming out of New Orleans with his "Urgent" EP. A full package of remixes from NYC's DJ and Producer, Five, Nita Aviance (of the Carry Nation) and New Orleans' DJ and Producer, Quickweave, are included.
Born in Venezuela (via Chile), David immigrated to S. Florida at 8 years old. Just 3 years later he would step foot into Visions Nightclub and would ultimately be practically raised by the small, but diverse, underground club community of S. Florida including the infamous "EDGE". Years later while at University, he started collecting records and organized Orlando's first IDM weekly called "PUSH" feat: artists the likes of Machinedrum, Jan Jelinek, Otto Von Schirach, Push Button Objects, Dino Felipe and many more. Eventually moving to New Orleans, he linked up with local artist Raspy to form the "Instal" microclub party series. Later in 2018 he lined up w/ Quickweave and Dj Asics to form "Function504" based around late 80's/early 90's club culture. Most recently he's organized "System", a community meetup based around the idea of giving locals access to a club system during the week to practice and network. All these experiences have been put into the title track, "Urgent". It's a rolling thunder of drums with beautifully placed vocal samples giving it a 90's throw-back big club vibe.
First up on the remixes is Five. He is no stranger to GUR, as his debut "Wanna See This?" was released last year. His remix of "Urgent" is a full 90's floor filler with its's moving baseline, four-to-the-floor drums and robotic blip percussion hits.
Nita Aviance has his own full remix package here with three versions. He reinterprets "Urgent" in a completely different way – no dancefloor needed – as an ethereal soundscape for an after-hours comedown, a Sunday morning sunrise or a Sunday summer evening sunset. The smooth bass lays the groundwork for the deep contemplative chords. He includes a pad only version as well as a bonus beats tool mix.
Last up is Xivix's "Function" party co-resident, DJ Quickweave, whose remix adds another completely uplifting take on "Urgent" to the package. 90's Sound Factory Bar beats all the way with bouncing piano riff that culminates into an electric guitar jam.
Rounding off the release is the B-side minimal club jam, "Touch Me".