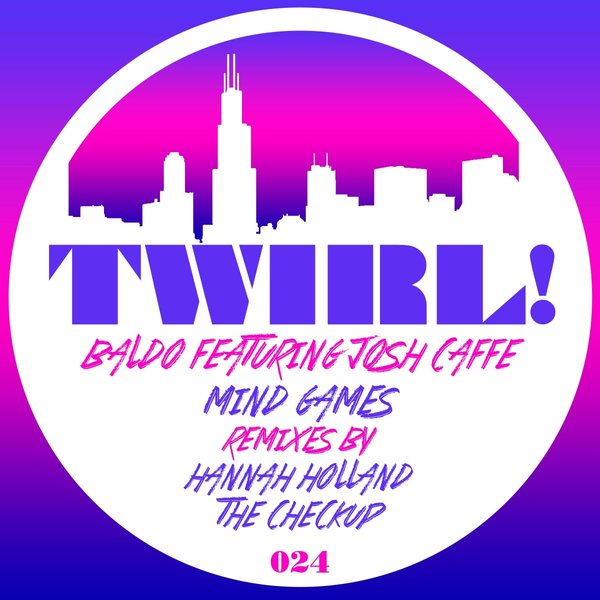 Twirl returns with a luscious offering from Barcelona's nightlife stalwart Baldo, featuring the inimitable (and Twirl staple) Josh Caffe. The duo pair up for 'Mind Games', a classic Chicago style house burner reminiscent of the great Finger's, Inc.

The Original Mix of 'Mind Games' whirls and enraptures with its smooth percussive elements, slick pads, and well-paced arrangement. Caffe's lush vocals heighten the seduction as he weaves nimbly around the track with his sultry timbre.

The Breaks Version ventures into the mystique of the rave, adding more muscular drums and bringing the beefy bassline to the forefront. Caffe's vocals still hold firmly in the center, winding flirtatiously around the pumping track. If the Original Mix is suitable to bring you into the night, the Breaks Version is perfect for diving further into its depths.

Longtime Twirl family member Hannah Holland flips the track into a pulsating banger for her remix. With chopped up vocals, a driving acid bassline, jackin' percussion, and twisted pads from the Original Mix, Holland creates a monster of a track that deftly straddles the line between house and techno.

Industry veteran The Checkup rounds out the package with his energetic, house stomper of a remix. Caffe's vocals are highlighted, adding a punchier, stuttering kick, extrapolated synth pads and stabbing, moody organ. It is a delightful turn that's sure to ignite the finest of dancefloors.