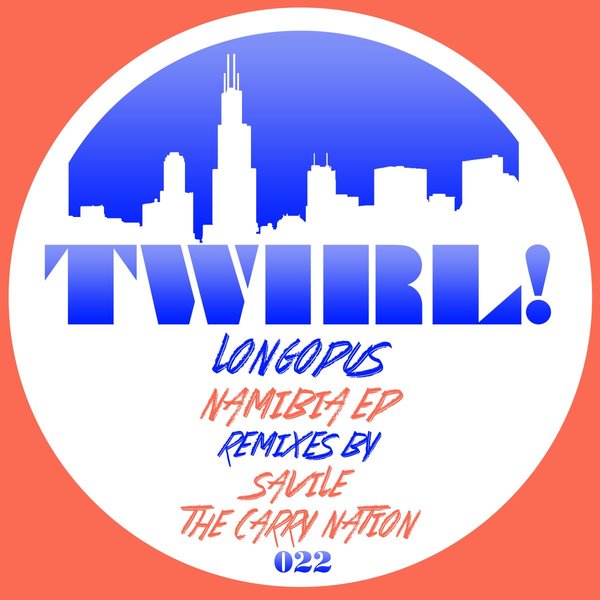 After a lauded release from Aerea Negrot with remixes from Honey Soundsystem's Jason Kending and Shaun J. Wright, Alinka & Wright's imprint, Twirl, is back with more stellar tunes featured on the "Namibia EP" from Longopus

The Berlin-based, USA-raised Longopus is a newcomer to the electronic music scene but has honed his impeccable music skills over several decades as a composer and singer. Twirl is honored to be offering his genre-defying debut dance music release.

The "Namibia EP" kicks off with the original mix of the title track and it is quite the sonic adventure. The song smolders with a mix of bubbly percussion, swirling flutes, and chic piano riffs, before igniting with haunting vocal samples and a high energy arrangement. Inspired by the southern African country's landscape, this tune is guaranteed to take its listeners on an intriguing ride of epic proportions.

Longopus' penchant for drawing inspiration from surprising sources continues with the second track, 'Aja Hiljaa Sillalla'. The Finnish phrase, voted one of the most beautiful sentences in all the European languages at the Exposition Universelle in 1990, is cleverly juxtaposed against the harder edged backdrop of sharp percussion and even sharper synth stabs.

On the first of two remixes for the title track, Smart Bar veteran and respected producer Savile pulls out the darkest elements from the original, crafting a brooding revision filled with saucy breakbeats and extrapolating the piano lines with panache.

NYC's dynamic duo, The Carry Nation, make their much anticipated return to the label, rounding out the package with the second remix of the title track. They extend the bouncy ride, suspending elements in the air with slick echo effects and adding new, even more haunting voices to the buoyant ambience.