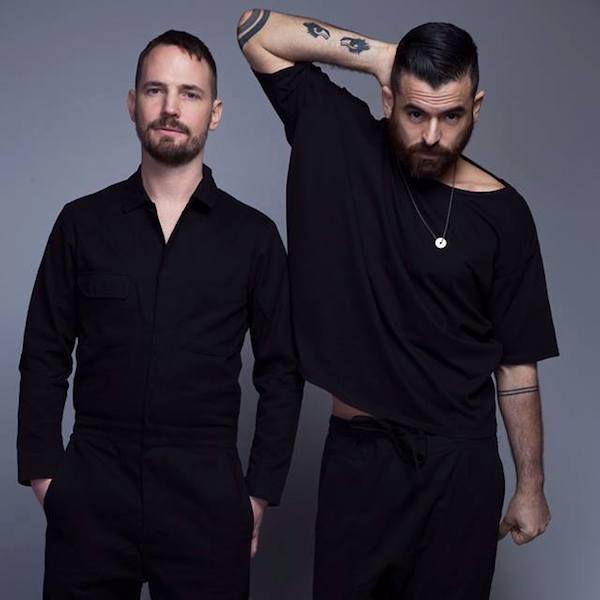 Artist
THE CARRY NATION
The Carry Nation, based in NYC, is DJ Nita & DJ Will Automagic.

Will has produced and remixed records as part of Automagic and other monikers for many labels over the last 14 years including: King St., Classic, Buzzin' Fly, Definity, A Touch Of Class, K.I.D. Recordings, Get Up Recordings, Nervous, and his own label, Captivating Records. He has produced and remixed for noted artists including N'Dea Davenport, The Ones, and The Ananda Project, and his projects have been remixed by Hani, David Morales, Kim Ann Foxman, House of Stank, and The Juan MacLean, among others. After a period in the late 90s and early 2000's spending much of his time working in music for fashion for the likes of Yves St. Laurent, Barbara Bui, Issey Miyake, Vivienne Westwood, Visionaire and Karl Lagerfeld, he began to focus on increasing his production output and on club gigs & events of his own creation. He has played all over NYC and the world and his current residencies include the notorious Vandam party at Greenhouse in NYC, Ladyfag's 11:11, and the roving art-based warehouse party SPANK, which he co-created.

Nita, having made a name for himself performing as a member of the House of Aviance in the 90s, landed behind the decks in the early 2000's and past residencies include the East Village's AREA10009 at Opaline & TUBWAY at the legendary Mr.Black. He currently holds a residency at the award-winning WESTGAY. In his relatively short production history, he has already logged remixes for Beyonce, the Scissor Sisters, Le1f, Automagic, & Adam Joseph. He can also be heard as one half of the production teams BOOKWRMZ and Brooklyn Is Burning.

Together, Will & Nita as The Carry Nation create a production and DJ sound that is unique and singularly exciting. Recent guest DJ appearances include the Paris' Acid Ball and Horse Meat Disco parties in London and England's Glastonbury Festival (where they plan to continue to appear), Club Berlin in Chicago, and Honey Sound System in San Francisco, as well as numerous guest appearances around NYC including DFA's Crystal Ark Party Machine event and CatWalk at Marquee. In addition, they put on their own recurring Brooklyn loft party, appropriately titled: The Carry Nation. Their first single "This Bitch Is Alive" (ft. Viva Ruiz) was released last year on Batty Bass (U.K.) to excellent worldwide reception. This was followed by their 2nd single for that label, "House Like This," which garnered wide critical acclaim. In collaboration with London's The Cucarachas (Tom Stephan & Borja Pena) The Carry Nation has released "Warriors" on Get Up Recordings and "The Oracle" on TRIBAL Records (which relaunched their label with this release). Their remix work includes "Face Love Anew" by Stereogamous ft. Shaun J. Wright on HNYTRX/Cocktail D' Amore, "Guess Who" by The Ride Committee ft. Roxy on Batty Bass, "Rain" by The Crystal Ark on DFA, "Sushi Darling" by The Cucarachas ft. Kevin Aviance on Kinetika, and "Let Love Ruin" by Josh Caffe & David Newtron on Batty Bass. Their productions have been remixed by the likes of Tedd Patterson, Fatherhood, DONKEY, Al B, Hannah Holland, Gavin Russom, Sveta & Tokoloshe, Johnny Dynell, and Severino & Luke Howard of Horse Meat Disco. Forthcoming are original productions with both Escandalo and Tigga Calore and remixes for The Ride Committee ft. Roxy on Nervous, Automagic ft. N'Dea Davenport on K.I.D. Recordings, Hannah Holland ft. Xander on Batty Bass, and Stereogamous ft. Shaun J. Wright on TRIBAL Records as well as a DJ mix for TRIBAL.

2021-07-23

2021-01-15

2020-08-28

2020-08-28

2020-08-14

2020-08-14

2020-08-14

2020-08-14

2020-08-14

2020-06-12