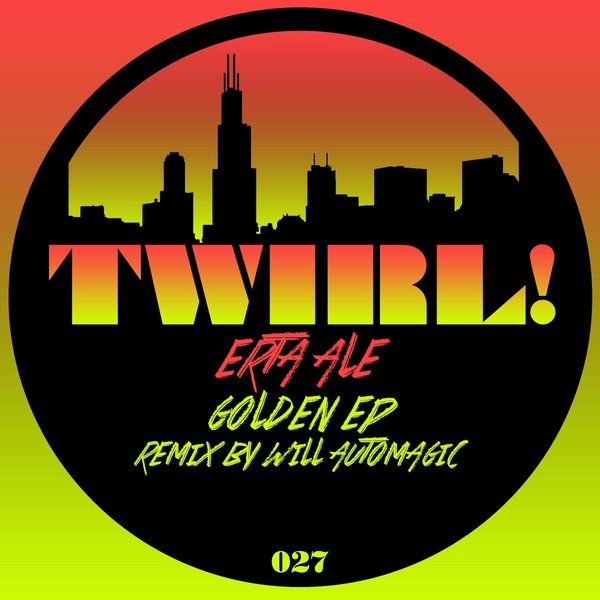 Twirl is making a roaring comeback with its latest release, "Golden EP" from the prolific label alum, Erta Ale. Ale's first release on Twirl, "For Real" was a bright, luscious slice of deep, decadent house supported by the Afro-Latin flavorings of Gordo, and throbbing techno sensibilities of P. Leone, on remix duties. His latest release further reveals his wide range of production skills and exquisite musical taste.

Kicking off the proceedings is the title track 'Golden', a breakbeat feast of jazzy funk. The punchy percussion shuffles with ease, laying a foundation for the sensual chords and distorted vocals that cascade and build throughout, all riding effortlessly over deep acid tweaks. Both familiar and fresh, this track has you covered, day or night.

Will Automagic, one-half of the legendary New York outfit, The Carry Nation (as well as the lauded Majorettes project, another Twirl alum, alongside Nita Aviance and Justin Cudmore), twists the original 'Golden' into a flamboyant late-night banger. The kick stomps feverishly and "the vibe" vocal is pushed forward, creating a dreamy runway for the children of the night to sash and shay!

Up next is 'If You Like Boom Boom', a sultry mix of Italo-disco, haunting synths and swirling arpeggiation. Paying homage to techno pioneer DJ Rush, the question of whether "you like boom, boom bass?" lands firmly as an affirmative statement on this hot tune.

Ale's final offering, 'Driver', revisits the realm of breakbeats. However, this time, the essence is more tropical and robust than its predecessor. With its abrupt syncopation, skittery vocals, undulating acid and turntable scratches, this one is certain to melt minds and excite feet on every dancefloor.