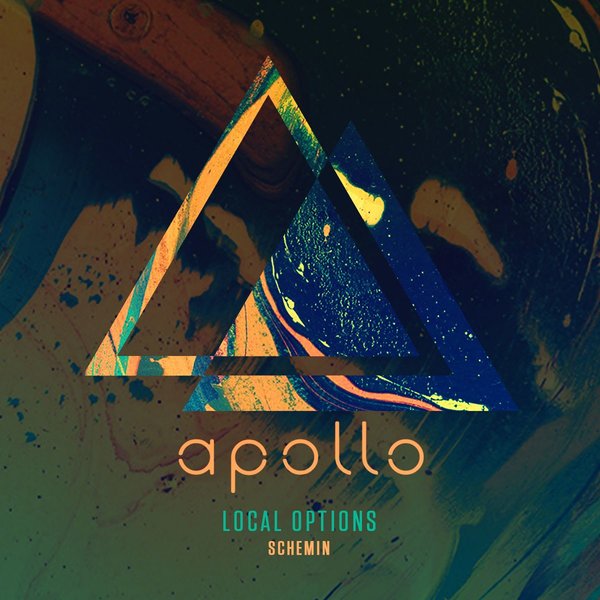 After a string of releases with seminal labels such as Large, King Street and Nite Grooves, Local Options debuts with the Apollo Music Group with "Schemin". With a long history in Chicago, the duo appropriately delivers a darker and more driven sound for their first appearance on Apollo. This release is as strong as they come and aligns perfectly for fans of both the artist and the label.

The title track "Schemin" is a low-down, sleezy funk track that blows up the dirty footprints, left after so many we've met. This track has a synthy punch and percussive swag that has been curated to perfection. Following next, is "No Love", a dark moody jem that drives hard and accentuates all the attitude from the title track. "No Love" is a perfect fit for the fans of Green Velvet and .Dotbleep Recordings. The final cut from the duo, "Jackulito", is a timeless jack track that seamlessly blends the notorious Chicago-styled percussion flavor, with a tracky vocal and a thump bass that only comes from the Windy City.

Carrying the remix torch on this release is Chicago's Ed Nine, who recently landed on Nurvous, Nite Grooves, and Mark Farina's GLA imprint. Also known for his work with KE (Kid Enigma), Ed takes the solo reigns on this remix and adds a rough edge to the original mix. Ed's version lines up perfectly for any fans of Peacefrog and the tech-house movement that UR Detroit has perfected to a T.