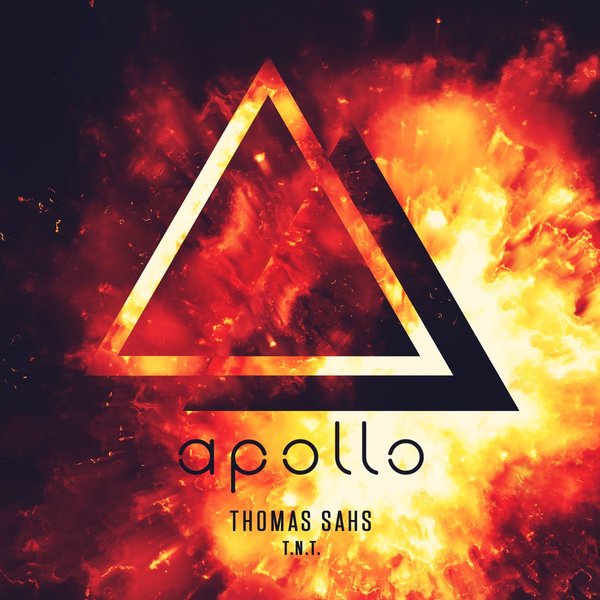 T.N.T.
Torrfisk Acid Burn Remix

(6:29)
T.N.T.
Gettoblaster Remix

(5:11)
Landing on Chicago vs. Bristol Apollo label, is the international playboy himself, Thomas Sahs. Born in the slums of El Paso, Thomas showed interest in music right out of the womb and later appeared as a member of the infamous MIDAS crew, alongside Demarkus Lewis, Paul Peredes and others. MIDAS appeared on a slew of labels, including Doubledown, Select, Icon Recordings and more.

Back on the block, T-nice is absolutely smashing the system with his new single "T.N.T.". As the vox twists over a really heavy groove, you can't help but bob your head, while jack has a groove. The original mix boasts of some serious strength that doesn't come around that often and flows like cross-breed of Green Velvet vs. Catz N Dogz.

After the original mix, Apollo artist Torrfisk steps up to hit another straight shot out of the ballpark. After recent outings on Dirtybird, Sampled Detroit and more, this remix is yet another ball of fire that lights up the acid bass, while delivering the techno. File under: Come get some!

Closing out this single is another hot remix from Chicago's top hitmen, Gettoblaster. Known for their ghetto-tech expertise, recents collaborations have acquired this duo much highlight, including work alongside Bad Boy Bill, Robert Armani, Chip E, Steve Poindexter and more. This remix brings no shortage of bass, that rumbles under the classic drum programming and ghetto flare.

An absolute smash for Apollo and huge hit for Thomas Sahs!