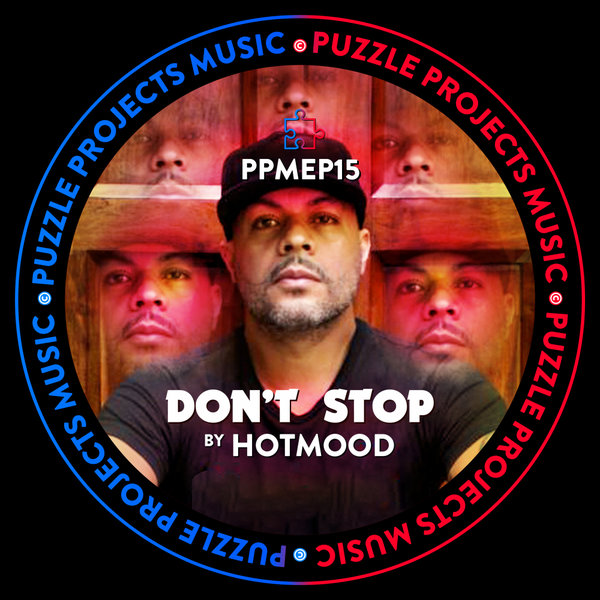 Welcome to the 26TH release for PuzzleProjectsMusic brought to us by Mexican producer Hotmood and Brazilian producer KATORZI.

Hotmood returns immediately to PuzzleProjectsMusic for his 2ND release with more slinky grooves. Hotmood's unwavering creativity and commitment to his craft has resulted in a plethora of gigs and critically acclaimed releases in recent years, utilising the downtime during the pandemic to equip himself with an assortment of fresh new jams. Meanwhile, Katorzi channels the spirit of his native land, Brazil, into his dope Latin-infused productions. Both artists cultivate hot, sultry vibes while maintaining a focus on the rhythm that is utterly infectious and irresistible.

'Don't Stop' is pure, undiluted funk for the soul. Hotmood's ability to compose individual layers of instrumentation that mimic the sound of a full band is unparalleled. The groovy bass joins forces with a wind section, wah-wah guitars and violins. all the groovy goodness. The progression is second to none, taking us deeper and deeper into the funk. This one is guaranteed to send the dance floor into an uproar.

On the flip side, Katorzi steps up to rework Hotmood's original. The percussion really sets this cut off, while the bassline is so funky even Rick James would be envious. Like Hotmood's version, this cut strikes a balance between the hypnotic rhythm of disco and straight-up funkadelia. The vocal clip exclaims 'Don't Stop' repeatedly and you can't help but feel as though it's an order to keep on dancing until the break of dawn.

Real funk from the heart from two gifted producers who have an acute understanding of the original sound, bringing it up to date for the 21st Century with nothing but respect for the roots.

Stay locked in for the next release on PuzzleProjectsMusic - an EP titled 'The Assessment' featuring an all-star cast of Jose Dicaro, Flavio MP & label boss Ben Spalding.