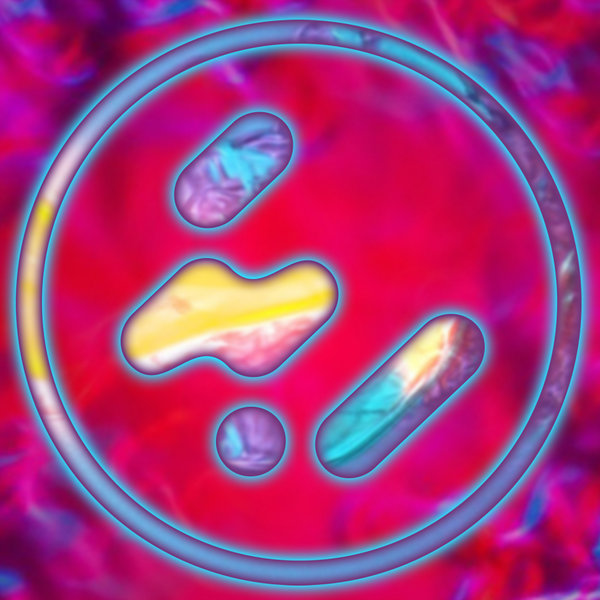 Replicants' astonishing EP series reaches its conclusion with 'Supersonic'. The range of sonic experimentation extends beyond reasonable expectation, celebrating unbridled artistry and perhaps breaking fresh trails for classic electro styles.

The opening title track, 'supersonic' shows off an orchestration of cascading pitch delay feedback fx, tempered by organic drum programming and a flattened reso bass holding down an ambiguous tonal center. Fills and flourishes run wild all over this cut.

Immaculate 808 programming opens 'voice of Q', commanding central focus until a monstrous vocoder kicks the door in with a huge random resonant synth in tow. Replicants spacey synth layers elevate the breakdown sections between fierce snare workouts and robotic recitations.

'This much I know' is a vessel for spacey robotic chants and psychedelic synth work that take on exciting variations through a delightful series of sections. This is Replicants signature vibe perfectly executed.

Fearless fusion is what sets Replicants apart from other producers. crossing boundaries between new wave, disco, and electro to craft unusual hybrids we never knew we needed, until they exist. 'Caught Slippin' is another absurd makeover crossing into retro futuristic new wave territory and referencing Talking Heads.

Closing out the EP and the series is 'the waste of time'. Evolving from an exciting percussion intro into an energetic breakbeat, the track transitions into a sparse vocoder workout with exciting drum patterns punctuating every section. Synths arriving at the mid point are orchestrated with undeniably human agenda.