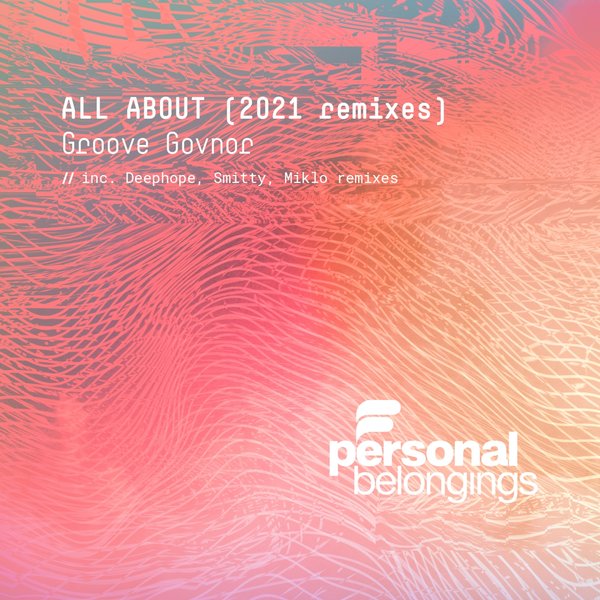 This is our second collab with Deep House Cats SA, South African Based Independent Record Label focused on delivering quality house music for upcoming artists as well as more established ones, release after release. 'All About' by Groove Govnor got our attention since the first listen, so we are more than happy to present you this new package .

Deephope, founder of Deepclicks label, shows his classic Deep House skills creating a journey between dub synths and driving drums.

Smitty from Mind Loop music gives a twist to the original, delivering a dreamy rework with soft pads and mellow synths.

Miklo returns to Personal Belongings one more time with his unique approach to raw, 100% hardware, Deep House music, creating his unique hypnotic version for 'All About'.