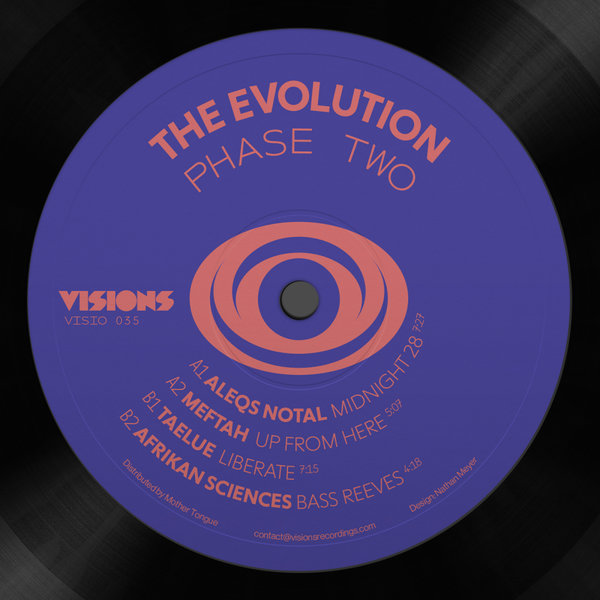 We are back with the second opus of THE EVOLUTION series of 4 collectible Ep's with 4 artists we love: Aleqs Notal from Paris, Meftah from Detroit, Taelue from Chicago and Afrikan Sciences from NYC.

These tacks are a natural Evolution on of what Visions Recordings is constantly developing, a sound that goes
from jazz to deep techno. The ep starts with an emotional track from Aleqs Notal, a tribute to Mike Huckhaby. It is a deep house filled with percussion's, deep pads, and some subtle acid stabs. On the same Side Meftah, a newcomer from Detroit provides here a deep jazzy funky and broken jam with Fender Rhodes, MPC beats and analogue synths that is absolutely dope.

Taelue, one of the Chicago fine producers is delivering a killer piece of moody Chicago house aimed to the dancefloor, a killer jam with pads and round funky bass line that will make people dance as soon as we can get back clubbing. Finally, Afrikan Sciences is rounding up the ep with an amazing deep funk bass piece of music that only him knows how to make.

THE EVOLUTION - PHASE TWO is an essential collection of grooves, do not sleep it is a limited vinyl until phase three is coming...