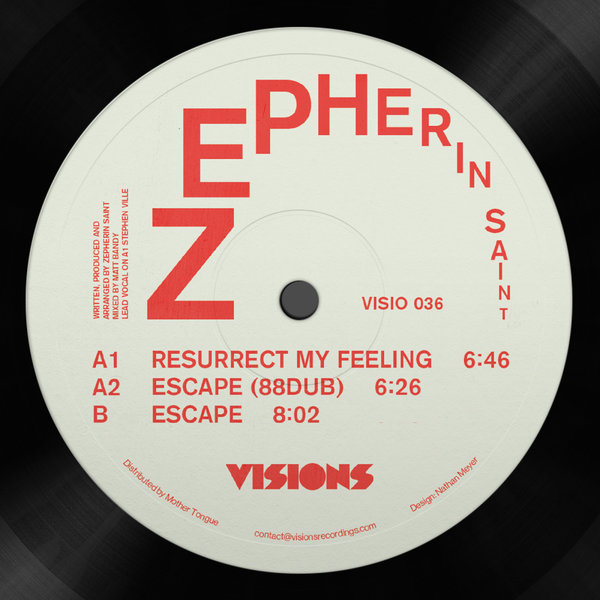 Visions Recordings is proud and happy to present the brand new single from ZEPHERIN SAINT.
The EP begins with ' Resurrect my feeling ', a dub vocal house jam that is slowly building to reach an intense peak with a mix of new and old synths and a funky groove that will make you sweat and dance all night long. In the
meantime, listening is also an option because Zepherin knows his music and the sounds and the arrangements are just amazing to dive into. 'Escape' and 'Escape dub 88' are the same track with different arrangements and sounds , one being obviously more dubby and moodier, the other more musical and sunnier. Both versions are just incredible tracks from Zepherin and we are absolutely thrilled to have this ep on Visions as we have been waiting for a while to release it. This ep is an essential piece of soulful dance music and no need to tell you that we choose every release specifically to offer the quality and deepness. This one is surely one to have in the collection.