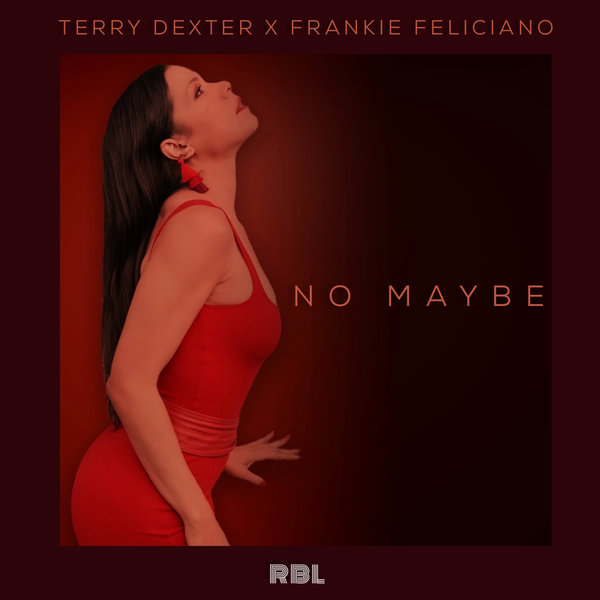 Written by Terry Dexter (Chicken O Botty/BMI) and Frankie Feliciano (Ricanstruction Brand Music/ASCAP).
Produced and mixed by Frankie Feliciano.
Additional keys on tracks 1 & 2 by Chris Rob.
Additional keys on tracks 3 & 4 by Albert Sterling Menendez.
Additional production and remix on tracks 5 & 6 by David "Vibes" Tobon and Mike "M-Dubb" Wright for Wright Vibes Productions



Renowned producer and DJ Frankie Feliciano established a signature hybrid sound that embodies the core of his NYC and Puerto Rican roots. Vocalist and songwriter Terry Dexter, known as a singers singer in the R&B and Pop circles has carved out a raw style that deeply reflects her soulful Detroit roots. A chance meeting a few years ago sparked the collaboration, and a blending of two distinct visions would emerge. The result, "No Maybe" birthed a fervent, fresh and innovative sound with an undeniable classic touch.
Their first offering on Ricanstruction Brand is a deliciously fun, provocatively soulful sound experience that will entice and ignite your heart and spirit. It's a celebration of the essence and power of love at its purest and highest form from the first drumbeat to the last hypnotizing note. Inspired by Terry and Frankie's mission to create music with heart, soul, and mind, stimulating sound and lyrics. Experiencing "No Maybe" will leave you feeling lifted in LOVE.