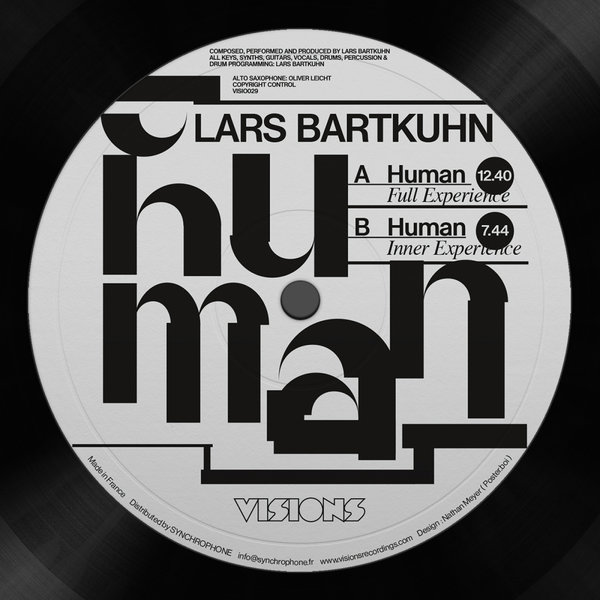 Human
Full Experience

(12:14)
Human
Inner Experience

(7:55)
We've been fan of Lars's music from way back when he was producing house music grooves on his label NEEDS Records and we have been collecting his records for many years.

'Human' is a sun-kissed slice of house posivity that wraps jazzy horns, sparkling pianos and colourful synthesizer sounds around a groove that's two parts shuffling Latin rhythms and three parts jacking house. The A-side 'Full Experience' version, which clocks in at a 13 minutes jam, is particularly wonderful. That said the Rhodes-laden 'Inner Experience' mix, a kind of tech-tinged, piano-heavy deep house dub.

We are immensely grateful too to be able to release incredible music on our label and this single is again the proof there is still deep music made by talented musicians to appeal to listeners and dancers. Enjoy the ride.