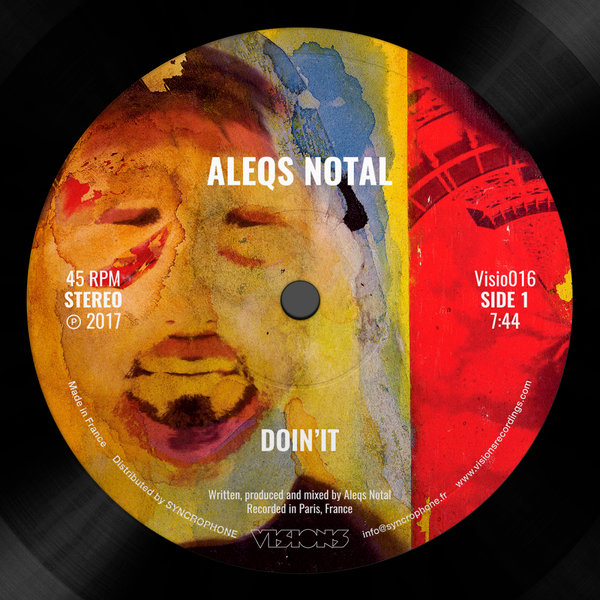 Aleqs Notal is a DJ and producer from Paris influenced by many styles of soulful music going from jazz to soul to disco and more. His productions are combining Detroit and Chicago sounds with a certain approach and fascination for percussion. His style is subtle, deep, intense and soulful. Besides becoming one of the most promising artist in the electronic dance music scene, Aleqs' DJ skills are just amazing so catch him playing in the most famous clubs worldwide.

After releasing on the US Finale Session label in 2016, Aleqs released one of his best work to date 'Ascending Nodes' in early 2017 on Patrice's Scott Detroit label Sistrum. When we heard this EP, we fell in love with his sound and asked him if he wanted to join the Visions stable. The result is here and we LOVE it! Here you will get one track per side to get the maximum sound quality and space. Enjoy!

On the A side DOIN'IT is taking you into a journey into deepness, a spontaneous continuity of his latest work on Sistrum and 'Paris Lagos' with percussion, Moog bass sounds, deep kick drum, pads - strings and subtle drum programming. A wonderful groove that makes you wanna dance and let go fully! And on the B side, SLOW DOWN SONANCE is another killer number, so deep so profound so groovy it almost hurts. Listen and dive into it!