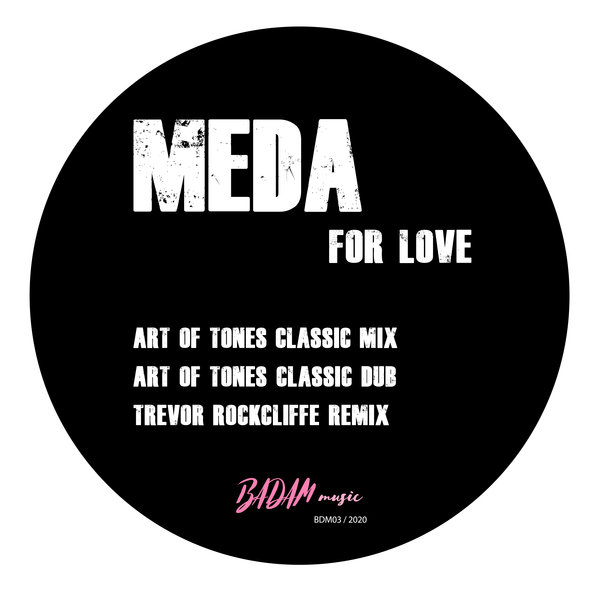 For this third release Badam Music welcomes Meda and his original track called « For Love ».
 
This song is the synthesis of multiple influences, of a passion put to the test but never denied.
An atmosphere, a palette of coherent and harmonious sound tinged with jazz and pop, a mastered and catchy groove based on a resolutely modern and carefully chiseled rhythm, complemented by a play of synth and atmospheres carried by a clean and efficient bass.
All supporting a warm and captivating piano line that completes and gives meaning to this piece.
 
In addition to this original, 3 remixes are added to this release in rather different styles while being complementary
The first two are the work of French producer Art Of Tones, artist as respected as talented who provides 2 high-class house remixes (a classic mix and a dub mix) that will delight fans of the genre.
The last remix is the work of an emblematic figure of English techno Trevor Rockcliffe who offers a more mental and sharp vision to complete this release.